Backyard Cinema/ Miami Beach at Mayfield Depot
Tom Grieve, Cinema Editor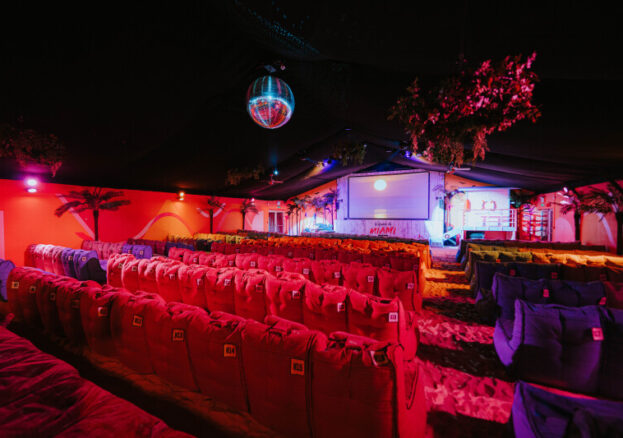 Backyard Cinema return to Manchester this summer and this time they're bringing the beach with them. The immersive cinema specialists plan to bring a taste of Miami to the North West as they transform the roof of Mayfield Depot into a memorably glitzy Art Deco paradise.
Promising retro '80s glamour and over thirty tonnes of sand, the rooftop cinema takes the form of a Miami Beach Hotel with signature palm tree cocktails designed to transport film lovers across the Atlantic.
The cinema itself will be showing a mix of brand new titles such as Greta Gerwig's new Barbie movie and the latest instalment in the Indiana Jones saga, as well as cult classics, family-friendly fare and sing-along favourites.
There will be recurring Dirty Dancing beach parties every Friday night for guests who would like to relive the time of their lives, while special Super Sing-along screenings of the likes of Grease and Mama Mia encourage inhibition-free audience participation.
When Ian Brown mused that Manchester had everything but a beach, he probably hadn't accounted for one popping up on top of an old industrial train station.