Arctic Bazaar at Art Hostel, Leeds
Sara Jaspan, Exhibitions Editor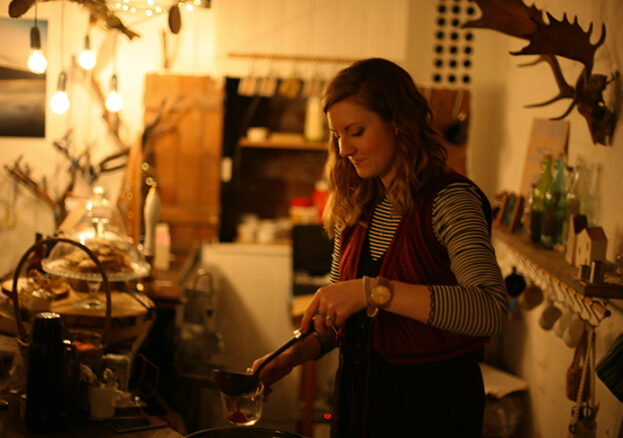 Not got tickets to the North Pole this year? Fear not, and head to Leeds instead, where the Arctic Bazaar awaits. Forming a key part of an expansive programme of immersive art and light installations taking place throughout the city in the lead up to Christmas this year, the 13-day Nordic-inspired experience offers far more than your standard 'winter wonderland' venture.
Set in Art Hostel (the UK's first social enterprise of its type), Artic Bazaar is the collaborative work of a group of local artists who have fashioned an Icelandic landscape of interactive artworks and a curated market selling warming spices, salted liquorice, Glögi (Finnish mulled wine), fika and plenty of other northern delights. It will also feature WARMTH – a mobile, wood-fired art sauna – a range of daily, family friendly activities, and the chance to find out more about the pioneering project that houses it (led by East Street Arts).
Artists Helen Russell Brown and Raf Bogan explain: "Arctic Bazaar was initially inspired by six-months living in Lapland, Finland, and the first-hand experience of Scandinavian winter traditions of togetherness, warmth, and a strong connection to nature." Adding: "Offering a moment's respite from the festive chaos, guests are encouraged to linger and reconnect with the true sentiments of the season."
Arctic Bazaar forms part of Leeds Winter Moments – a unique initiative by LeedsBID and key cultural organisations and artists from across the city, which aims to bring Leeds to life this December with art, creativity and innovation. Also check out Christmas with Us, an immersive, multimedia instillation by artist David Shearing.