Tribe Records Leeds
Carmel Smickersgill, Tours & Activities Editor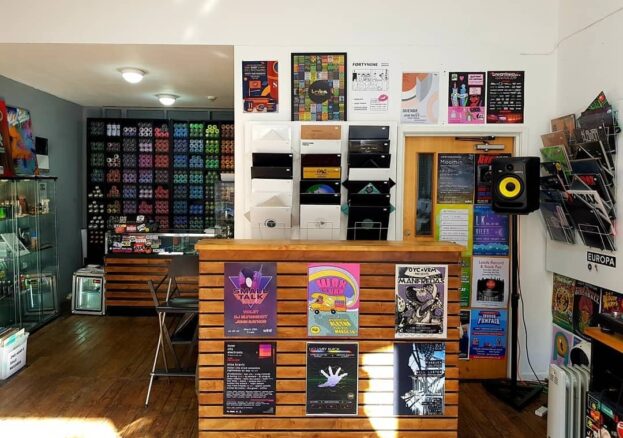 Tribe Records are renowned for their collection of house, techno, electro, reggae, dancehall and disco. After taking a four year break the shop returned in 2020, with a vengeance, stocking fresh releases from tasty new electronic producers as well as reissues from the canon of club culture. Recently they've acquired an influx of 90's gold, with the likes of Terry Francis, 100hz and Bushwacka in the mix. The shop's well worth a visit just to hear what they're listening to and which artists they're excited about.
With friendly staff that are highly educated when it comes to electronic genres, you can always rely on a good recommendation or finding something entirely new. Tribe Records have collections of world, DnB and beats that range from staple classics to off the wall anomalies. With a passion for interesting artists and a respect for those who've honed their craft, you can be sure to find a smorgasbord of bangers within the shop's four walls.
You can find Tribe Records squatted in-between Kirkgate market and the Corn Exchange on Kirkgate, opposite Wapentake. These lesser known, but arguably more interesting, back streets of Leeds city centre, are full of other fascinating specialist independents such as Fabrication and Wharf Chambers.