Archive Open Saturdays at Sunny Bank Mills
Alice Hiley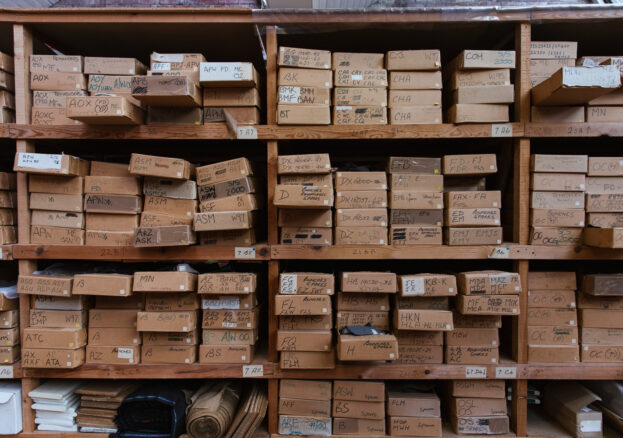 Discover the unique history of a textile mill and the community that surrounds it at the Sunny Bank Mills' Archive Open Saturdays. Whether you'd like to delve into a research project or just want to feed your curiosity, there are a wide variety of fascinating, fully-preserved artefacts from milling history available to view at the archive.
The Sunny Bank Mills Archive safeguards the history of the Mill for its local community and future generations through textiles, objects and stories. Over 60,000 lengths of cloth, 8,000 fabric designs, 5,000 dye cards, guard books, looms and artefacts associated with nearly 200 years of cloth production are all on display. There's also a library of books related to the mill and its history. The archive has been a source of inspiration to history lovers, artists and anyone fascinated by heritage and textiles for many years.
The Sunny Bank Mills Archive is a non-profit organisation and relies on donations to continue the ongoing care of the collection. Sunny Bank Mills asks for a donation of £2.50 to help with safeguarding this unique collection and textile heritage.
You'll need to book a half-hour slot for a visit to the Sunny Bank Mills Archive Open Saturdays. There are places for up to six people in each half-hour slot. If you would like to book a longer research period, you will need to book a Monday visit.
The archive is situated within the stunningly restored Sunny Bank Mills, an inspirational destination for art, business, leisure and heritage in the heart of Farsley, Leeds. Founded in 1829, the Mills are being regenerated by the sixth generation of the family owners. The Archive is joined by the renowned Sunny Bank Mills Gallery, plus various bars, cafés, restaurants, independent shops and studios.