Ancoats: Mighty Mills and Little Italy Guided Tour
Carmel Smickersgill, Tours & Activities Editor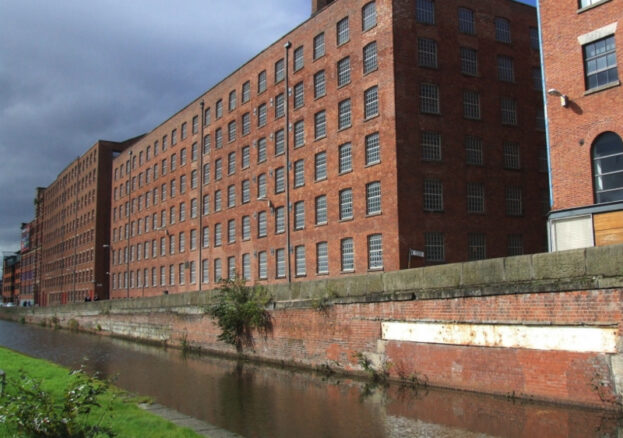 Manchester Guided tours are returning to the streets with a great selection of specialist tours, but the one that we are particularly intrigued by is Elizabeth Sibbering's Ancoats: Mighty Mills and Little Italy.
it's hard to believe how much social and civic transformation has taken place
Over the past few years, Ancoats has been reawakened. Emerging out of its industrial past to become an area where creativity, history and architectural ingenuity collide. It's home to Hallé St Peters, a whole host of acclaimed restaurants, microbreweries and some of the city's largest pieces of street art. This, however, wasn't always the case.
Join Elizabeth Sibbering, also known as 'Sibby', as she explores the darker side of Ancoats' Victorian past, all the way up to the present day. Learn about the coveted ice-cream of Little Italy as well as the slums and poverty endured by the local mill workers. As you walk around the now-chic exteriors, it's hard to believe exactly how much social and civic transformation has taken place in a relatively short period of time.
This Mighty Mills and Little Italy tour isn't suitable for people with limited mobility as it does include some uneven ground and steps. For this same reason, sensible footwear is advised. Booking in advance is also essential.
Manchester Guided Tours is the largest collection of green and blue badge holders in Manchester, offering in-depth and entertaining guided walks throughout the city and its suburbs. Within the group, each guide brings their own unique perspective.
At the moment, every precaution is being made to ensure people can attend tours without compromising their safety. This does mean that the group's usually packed calendar is slightly less busy. Currently, they are running a Discover Manchester tour every weekend alongside their more bespoke tours. Discover Manchester is a great overview of the city centre and perfect for someone new to the area or interested in the local history.