An Evening with the RNCM Songsters and Chamber Choir at RNCM
Johnny James, Managing Editor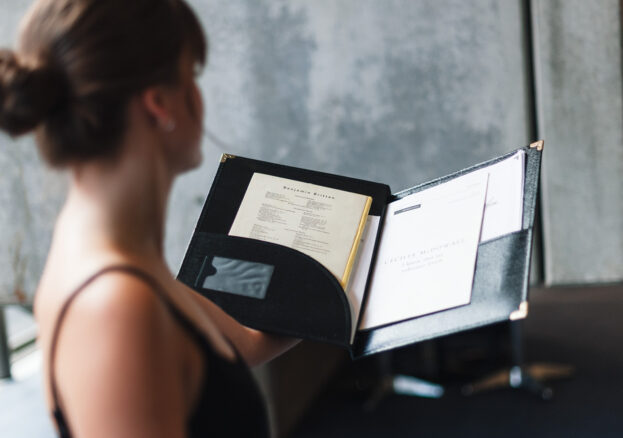 Coinciding with International Women's Day, the RNCM Songsters and Chamber Choir highlight the artistic achievements of overlooked female composers, while also presenting a series of apposite readings.
The RNCM songsters are a specially selected group of singers and pianists who are passionate about the performance of art song. They receive specialist coaching throughout the year and represent the RNCM in a number of engagements with local music societies and festivals. The RNCM Chamber Choir, meanwhile, is an auditioned ensemble of 24 voices, which regularly participates in projects with the Hallé and the Edvard Grieg Kor, a professional vocal ensemble based in Bergen, Norway.
Together, these vocal forces will present a programme titled Still I Rise, based on the Maya Angelou poem of the same name. We'll hear that poem tonight, alongside other poems and letters by powerful females. On the music front, meanwhile, the concert opens with the RNCM Songsters performing works by Alma Mahler, Lili Boulanger and Rebecca Clarke, three remarkable song composers from the early 20th Century whose voices were silenced – either by professional or personal struggle, an act of control and repression, or by tragic early mortal illness. It's the RNCM Songsters aim, tonight, to give these three female composers their due credit, and to allow their music to shine as brightly as it could have done under better, fairer circumstances.
The baton will then be handed to the RNCM Chamber Choir, who begin with Sarah Quartel's Songbird, in which a cappella treble voices sound like a chorus of songbirds. Continuing with the avian theme, Roxanna Panufnik's Celestial Bird sets a mystical poem by Carmelite nun Jessica Powers with sumptuous, soaring harmonies, while Kerry Andrew's Two Bird Proverbs explores both British birds and folklore. We'll also hear two Gartenlieder part-songs by the prolific yet unsung German composer Fanny Hensel, the eldest sister and confidante of Felix Mendelssohn, by whom she was overshadowed – not because her talent was any less than his, but simply because she was a woman. Hensel's Gartenlieder No. 3 and 5, both beautiful settings of Romantic poetry, showcase some of Hensel's best vocal writing, and will no doubt be two of the programme's highlights.
Caroline Shaw was the youngest ever recipient of the Pulitzer Prize for Music in 2013. Her music is renowned for its use of extended vocal techniques, some of which can be heard in and the swallow, a setting of Psalm 84 which ends with the singers evoking the sound of autumn rains. Three final bird-themed works by female composers complete the programme: Saeya Saeya Parang Saeya by Korean composer Young-Ah Kim, María Guinand's Y se quedarán los pájaros cantando, written in 1980 when Guinand was at the beginning of her career as a choral conductor, and Heather Masse's country-flavoured folk tune, Bird Song.
The concert forms part of the RNCM Spring Season.