Alistair Woods: Common Denominator at Victoria Station
Christopher Patrick Connolly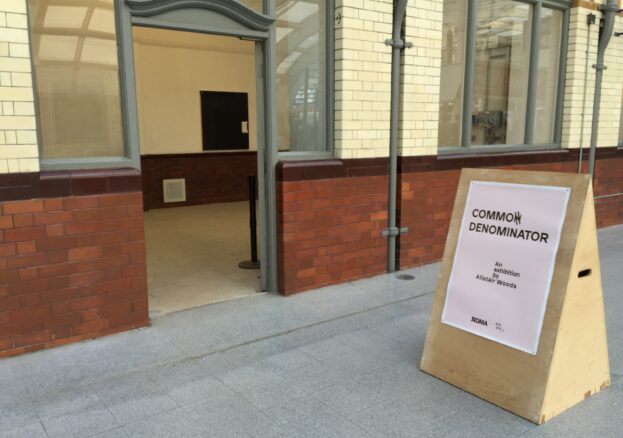 Earlier this year, OH OK LTD, the open design studio team behind The Pilcrow Pub, opened a curious new art exhibition in a space within Victoria train station. Its intention? Introducing the general public to free, accessible art in an unlikely setting. Neatly tucked away in a little room by Java Coffee House, it was open to all – but perhaps most attractive to the more inquisitive passer-by.
One of the people to stumble across it was Alistair Woods, an artist born in Guildford and recently moved to Manchester to open Depot Art Studios. Intrigued by the space and the basis of OH OK LTD's philosophy, Woods tracked down the exhibition's curator, Neil Greenhalgh, with a proposal. Three months later the second exhibition has opened there: an individual gathering of works by Woods himself.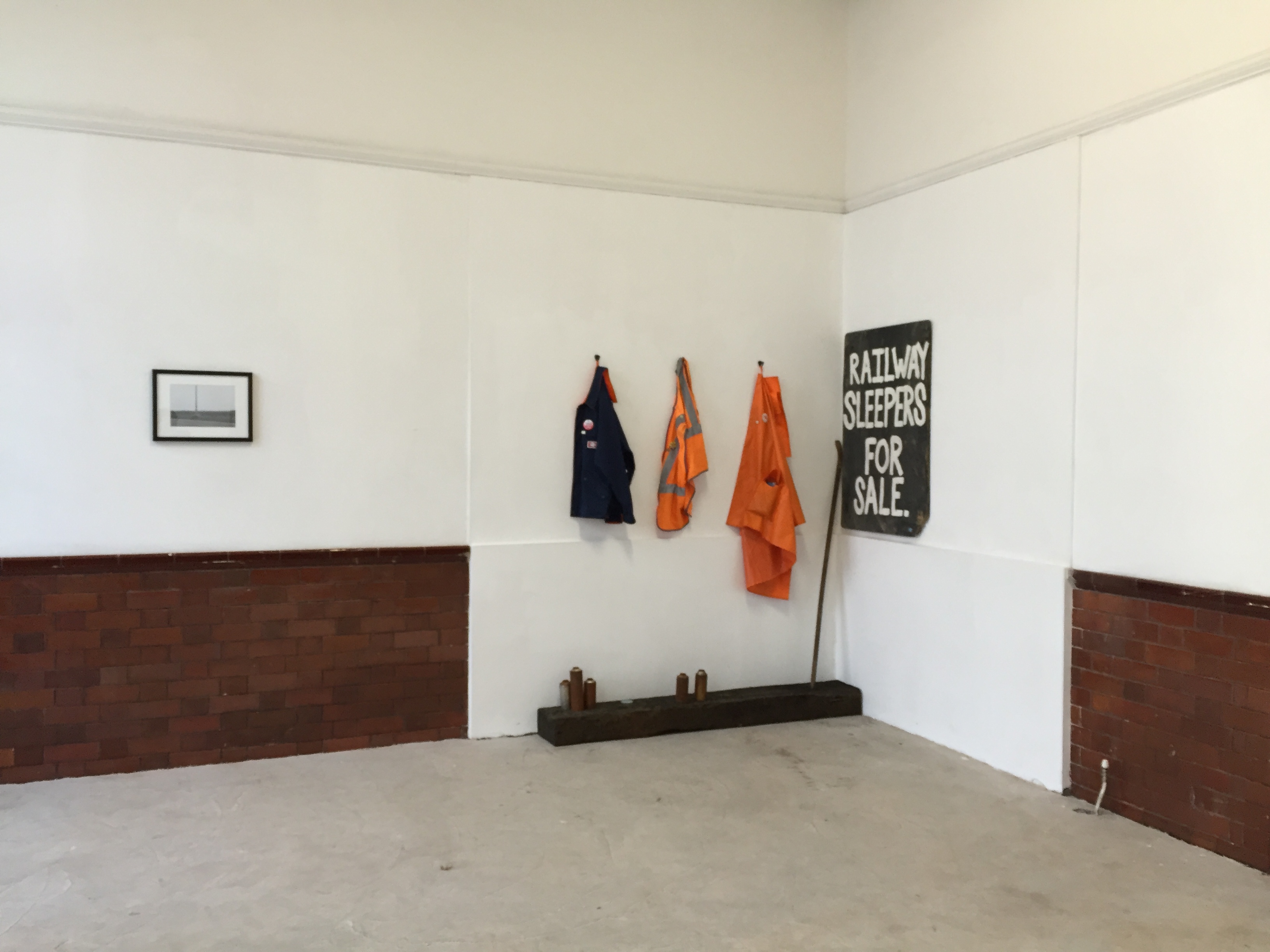 Whilst the new exhibition includes seemingly disparate subjects, Woods found a common denominator – the railway. And so the theme couldn't be more fitting: the exhibition explores how a number of British subcultures, such as graffiti and football hooliganism, are embedded in the history of our national railways. Most of the subjects and artistic ideas involved come directly from British Rail's well-known double arrow logo. "If you look into it, there's a lot of subjects that are in some way associated with it," says Woods.
Derived from everyday observations, the pieces on show are made up of paintings, photography and sculpture, predominantly through non-traditional and found items. "I'm inspired by what I see every day, mostly from discarded items and the overlooked," Woods explains. The exhibition includes stories about how Woods came to find the railway sleeper, and where he acquired the hi-viz workers' jackets from. Not all 'above board', but all gathered over time on his travels.
So, this hidden-away gallery features the hidden history of a common and every day service that most of us don't know enough about. It's time you discovered more about the railways – and accessible art.