Aerial Hoop Beginners Course at Leeds Aerial Arts
Carmel Smickersgill, Tours & Activities Editor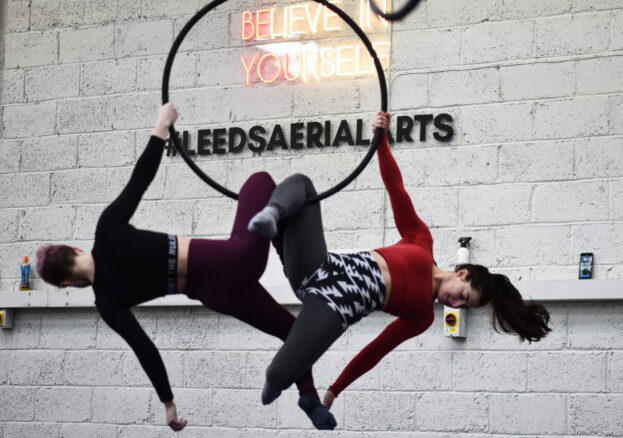 Aerial Hoop is a fantastic full-body workout designed to build strength, muscle tone and to increase flexibility. It is a great way to get fit, to work with others and push yourself to new limits! Master the basics with Leeds Aerial Arts within a relaxed and friendly environment.
Their four week fundamentals course is the perfect introduction for those who are completely new to Aerial Hoop. In the weekly sessions, you'll gain a basic understanding of aerial fitness and aerial hoop. You'll be learning mounts and dismounts, static poses and basic rolls whilst getting a unique full body workout.
Guiding you through the course will be a team of highly welcoming, experienced and encouraging instructors, whose classes are tailored to suit the needs of the group and all abilities. You do not need to have great upper body strength to begin with, this will improve along the way.
Leeds aerial Arts asks that those who sign up ensure that they can definitely attend the dates stated before booking.