Adult Skateboard Lessons at Projekts MCR
Carmel Smickersgill, Tours & Activities Editor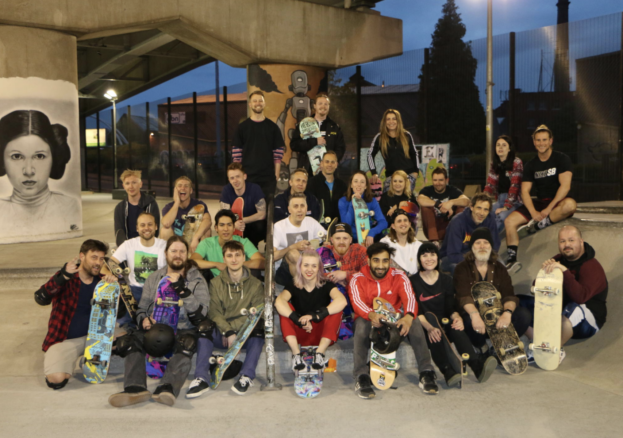 Now that summer is on the way and those late sunsets let you feel like your day's full of possibility why not try a new, creative, skill based activity. Projekts Manchester skatepark has recently introduced an adults only night featuring adult skateboard lessons. Every Wednesday between 7-9 pm the park is open to adults who have never tried skating before or who perhaps gave up this incredibly fun pastime and want to rediscover their former passion.
the only thing you need to do is have fun
On arrival you'll be kitted out with a board and a range of optional protection such as knee and elbow pads, wrist guards and a helmet. Coaches are located around the park and will be available to show you how to do anything from standing on a board to nailing a 180 off a half-pipe. However, the atmosphere is very relaxed and sessions are in no way run like formal lessons. You can learn more from watching the people around you and challenging yourself to find creative ways of navigating the obstacles than from teaching.
Whether you're trying it for the first time or getting back into the groove of skating, adult skateboard night can make the often intimidating vibe of a skate park seem more approachable. It gives you a space that can often so often be lost in adult life, where the only thing you need to do is have fun.