Above The Line/ Strange Angels at YES
Tom Grieve, Cinema Editor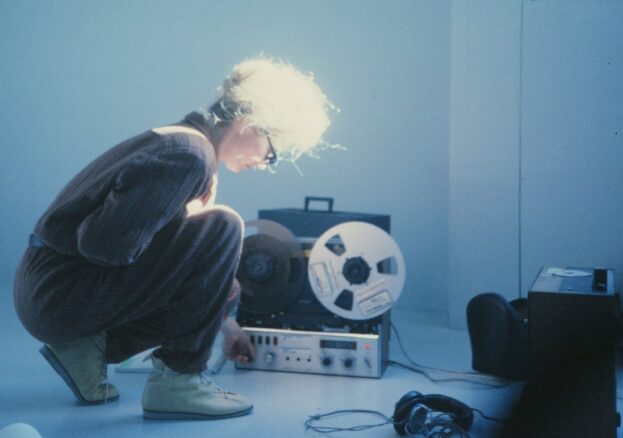 Above The Line presents Strange Angels, a night of film, music and DJs in celebration of women in electronic music, past and present. The evening begins with Lisa Rovner's 2020, Laurie Anderson-narrated documentary Sisters with Transistors, which shatters the notion of electronic music as a boys club by highlighting the contributions of women from the very beginning.
That doc is followed by another: Delia Derbyshire: the Myths and the Legendary Tapes. A pioneer in early electronic music and psycho-acoustics, Derbyshire also conceived one of the most recognisable pieces in all of science fiction, the Doctor Who theme. Directed by Caroline Catz, this 2020 film is an archeological trip through lost tapes and hidden journals, tracing an acoustic pathway through its subjects' life and career.
After looking back at the history of women in electronic music, there is an exclusive preview of local artist Ki Jeal's brand new debut track 'The Night Club (BLOODLUST)', billed as a mix of "sultry 80s pop and hardcore disco finished off with a light dusting of queer femme." The artist describes it as "a story about a woman seducing a man at a nightclub to kill him. It's dedicated to every man who has ever touched my ass on the dancefloor"
The celebrations continue into the night with DJs from 11pm till late.