A Wonderful Day: Psappha and Mike Walker at The Stoller Hall
Chris Horkan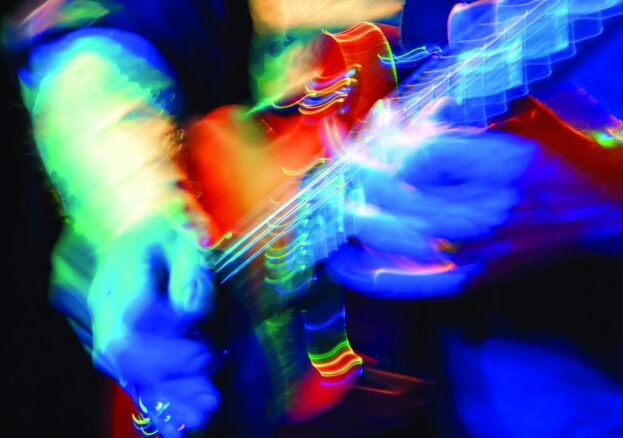 This collaboration between contemporary classical ensemble Psappha and 'the best jazz guitarist this side of the Atlantic' Mike Walker seeks to explore connections between jazz, rock and classical music.
The concert will feature the world premiere of Autonomy – the result of a year-long collaboration between the ensemble, guitarist/composer Walker and reeds player Iain Dixon – which combines the sounds and techniques of both classical and jazz music.
Psappha and Walker will be joined by drummer Mike Smith to perform Steven Mackey's Deal – combining rock and classical idioms. Also on the programme is Italian composer Fausto Romitelli's Amok Koma, which is inspired by German punk rock, and Anna Clyne's A Wonderful Day – an uplifting piece that incorporates recordings of a Chicago street musician.
A year in the making, this special collaborative occasion will suit The Stoller Hall's crisp acoustics to a tee.