A Total Embrace: The Anniversaries of Leonard Bernstein at The Stoller Hall
Chris Horkan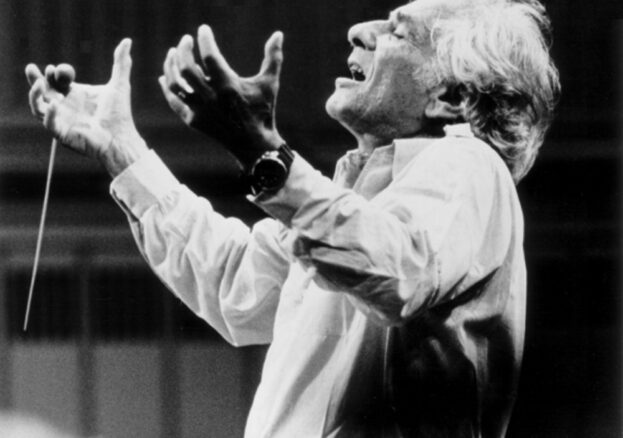 To mark his centenary in 2018, Leonard Bernstein's youngest daughter Nina Bernstein Simmons explores the question of 'what makes music dance?' for this unusual event.
The first half is made up of the complete collection of 'Anniversaries' – 27 miniatures written in tribute to figures in Bernstein's life, including his contemporaries Stephen Sondheim and Aaron Copland. These short pieces will be performed by Chetham's pianists.
After the interval, Nina introduces a rare screening of the intimate and revelatory film A Total Embrace, paying tribute to Bernstein's life and music. Between 2000 and 2005, she worked on the film, documenting her sister Jamie's journeys around the world to bring Bernstein's music and teaching legacy to new audiences.
This event is preceded 14 April by The Bernstein Beat (2pm, £3 – more info) – featuring joyous melodies and exuberant rhythms, written by Leonard Bernstein, performed by an orchestra of young musicians from the Greater Manchester Music Hub, and introduced by Nina Bernstein Simmons.