A Partnership at The Edge
Creative Tourist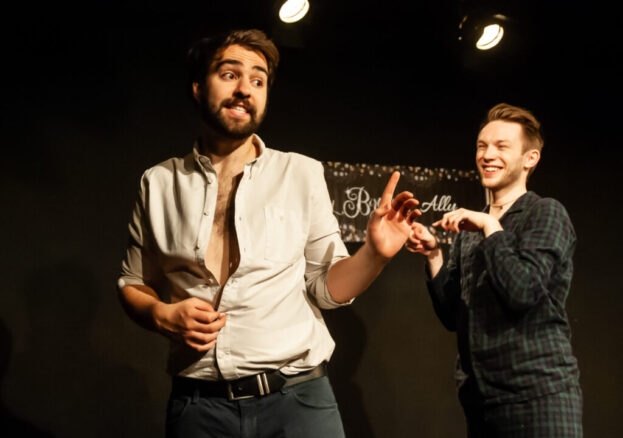 Can two men in modern-day London have a long-lasting, monogamous relationship?
Paper Mug Theatre present their five-star (Theatre Weekly, EdFringe Review), award-winning playwright Rory Thomas-Howes' debut play A Partnership, winner of an Off West End Commendation, longlisted for the prestigious Bruntwood Prize and sell-out hit at Edinburgh Fringe 2019.
A Partnership is a two-hander that looks into the changing face of homophobia. Humorous and honest, partners Ally and Zach are forced to have a conversation on the eve of Ally's 30th birthday, and finally make a decision about their future.
A Partnership is being performed at The Edge, Chorlton as part of the venue's Spring Season of events.