A Different Way Home at Oldham Coliseum
Kristy Stott, Theatre Editor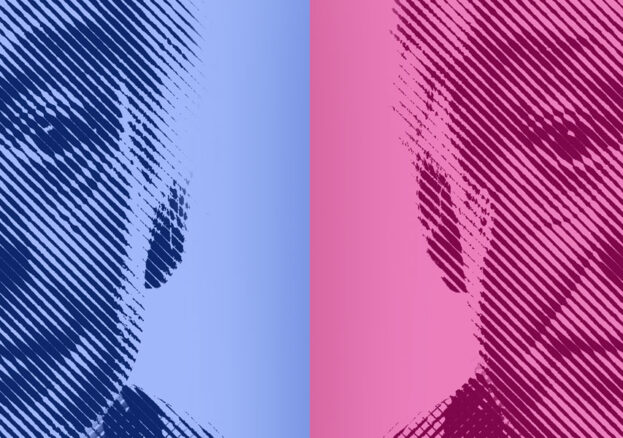 Following the huge success of  The Father at Oldham Coliseum in 2017, and for which he won the accolade of Best Actor 2017 from the Manchester Theatre Awards, we're delighted that Kenneth Alan Taylor returns to the Coliseum in A Different Way Home.
Written by Jimmie Chinn, A Different Way Home is a perceptive, yet deeply emotive play, made up of two monologues, in which a brother and sister, Leslie and Maureen, living somewhere on the outskirts of Manchester tell the same powerful narrative, only from two wildly different viewpoints.
Leslie, who has lived with his mother all of his life, depicts the events leading up to her death and unwittingly reveals the extent of his grief and anger towards his sister. Maureen, on the other hand,  reveals a different story of isolation, betrayal and loss. Together the two voices convey the need for families to reach out towards communication, and for love and understanding to transcend prejudice.
Originally A Different Way Home was written as a short audio production before it was televised by Granada Television in front of a small studio audience. The play was so well received that it was extended into a double bill which premiered on Oldham Coliseum's stage in 1998. The play was a phenomenal success with the Northern audience, winning Best New Play, and Roy Barraclough winning Best Actor in the Manchester Evening News Theatre Awards.
Interestingly Kenneth Alan Taylor directed the world premiere of A Different Way Home at Oldham Coliseum back in 1998. Now over twenty years later, Taylor will step into Roy Barraclough's shoes and take on the parts of both siblings, Leslie and Maureen. Of this opportunity, Taylor said, "This is one of my favourite plays. Jimmie Chinn is on a par in this piece with Alan Bennet in Talking Heads. He has an amazing insight into Northern working class people."
Taylor's performance as Andre in The Father was nothing short of tremendous – we absolutely cannot wait to see how he approaches this powerful piece of writing. Three words. Take some tissues.