Livestream: A Christmas Carol at Storyhouse
Kristy Stott, Theatre Editor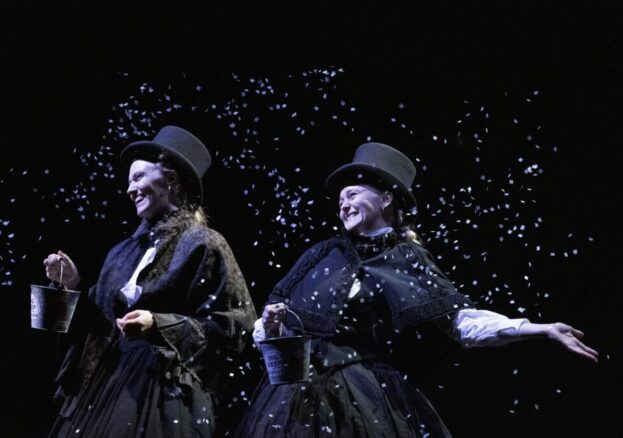 Storyhouse Update: Due to entering into tier three restrictions, A Christmas Carol will now be live-streamed to audiences until 3 January. Unique shows, performed live and beamed across the world from the wonderful Storyhouse stage to be watched in the comfort and safety of your own home.
Great news from our friends at Storyhouse in Chester…you will go to a Christmas show this year. Packed with song, laughter and festive joy, A Christmas Carol will warm even the iciest of hearts this winter.
Storyhouse is one of only a tiny handful of venues in the north running festive family theatre this year. Written and directed by Storyhouse Artistic Director Alex Clifton, this original stage show of the joyous Christmas classic is suitable for all ages. Adding some much-needed cheer to a difficult year, the theatre has pledged that the show will run 'until 2020 is the ghost of Christmas past.'
Playing on the theatre's thrust stage, this joyful musical adaptation of Dickens' timeless tale offers the ultimate story of redemption and social injustice, and the importance of family, community and forgiveness at Christmastime. Big-hearted and bright, A Christmas Carol at Storyhouse promises to be a cracking festive show.
Running at approximately 80 minutes with no interval, the auditorium will be socially distanced, adhering to government guidelines. With tickets limited, and a smaller audience capacity per show, we strongly recommend you book early for this one.
The last few months have been such challenging times for our theatres – please consider supporting Storyhouse, and all of the other theatres and cultural organisations we know and love.