A Christmas Carol at Oldham Coliseum – CANCELLED
Kristy Stott, Theatre Editor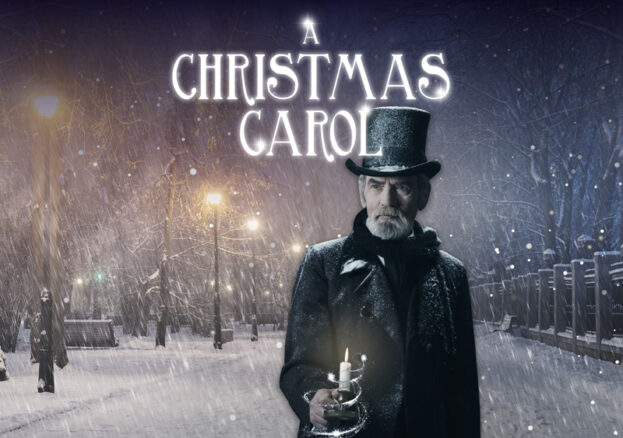 Offering families something a little different this Christmas, Oldham Coliseum are set to join forces with Front Room Productions to bring a socially distanced promenade performance of A Christmas Carol.
Adapted and directed by Olivia Race with music by Claire-Marie Seddon, the action takes place on a cold, foggy Christmas Eve. Join the twisted and grumpy Ebeneezer Scrooge as he encounters three mysterious spirits who take him on a captivating journey through his past, present and future. Will they be able to change Scrooge's selfish ways?
Magical and thrilling, this unique retelling of Dickens' Christmas classic will take audiences on a charming tour through the often unseen nooks and crannies of the Coliseum. Decked out like an enchanting Victorian wonderland, audiences will join Scrooge on his path to redemption – quite literally – as they are guided on foot throughout the building for the performance.
In line with government guidelines, A Christmas Carol will be Covid-safe, with social distancing cleverly integrated into the performance. We all need a huge dose of festive cheer this year – for sure – and we think Oldham Coliseum have delivered a Christmas cracker of a show.
With a bright and cheerful live musical score, your favourite Christmas carols and set design by Celia Perkins, this heart-warming show should leave you with a smile on your face and a spring in your step.
Following the theatre's reopening in December, the Coliseum will present an exciting micro-season of live performance, which also includes: My Voice Was Heard But It Was Ignored by Nani-Kofi Kufuor and Julie Likes To Draw Squirrels, written and performed by Julie Hesmondhalgh.
Of the season, Artistic Director Chris Lawson told us: "Despite all the many difficulties of this year, we're really excited to be opening our doors to audiences once again and proud to present this micro-season of innovative, inspiring and relevant events, with something to suit everyone. We know that our audiences have been missing their theatre and we have been working for many months on our thorough Covid-Secure measures and procedures to ensure that the Coliseum is a safe space to welcome them back."