12 Week Pottery Course at 7 Spot Pottery
Carmel Smickersgill, Tours & Activities Editor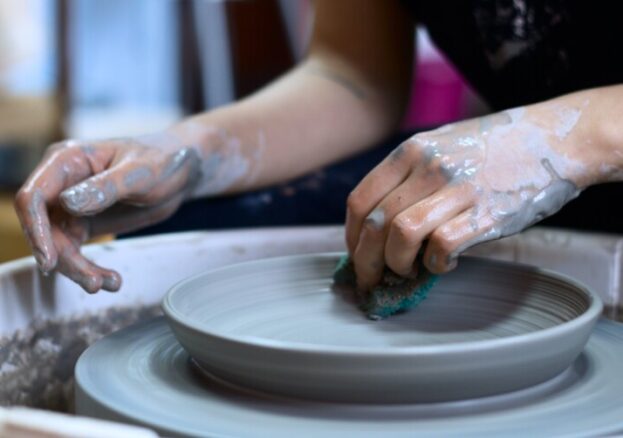 Working with your hands is a great way to soothe your head and truly separate yourself from the everyday pressures and stresses of the world. This autumn 7 Spot Pottery is hosting a 12-week beginner course in throwing and hand building ceramics. The relaxed sessions are approachable for all levels and give you a chance to really hone new skills and pottery techniques.
Some of the things you'll cover on the course include throwing cylinders, bowls and trimming on the wheel. You'll also cover soft and hard slab handbuilding, pinch and coil pots, slip decoration and underglaze. There are a range of throwing and handbuilding projects students can work on, with tutors on hand to advise which would be most appropriate for each individual's level. For the more advanced ceramicists in the class the tutors are available to help, guide and assist you as you take on projects of your own designing.
All the materials, tools and equipment are provided and included within the price of the course. Sessions involve two hours of making time before a thirty minute team clean-up at the end.
These 12-week courses are very popular so be sure to book in advance to avoid disappointment. Numbers in the workshops are limited so that everyone receives a fair amount of one-to-one help and advice from the tutors.
7 Spot Pottery is run on the ethos of being an inclusive environment for all levels of potter. They are strong believers in the therapeutic side of pot making and all practicing artists themselves as well as having over 30 years of teaching experience between the team. So you can be sure you're in safe hands.
Whether you're a complete novice or an experienced ceramicist, this community of creative and likeminded people makes for a warm and friendly place to embark on a new clay-based project.