Vinyl Resting Place
Chris Horkan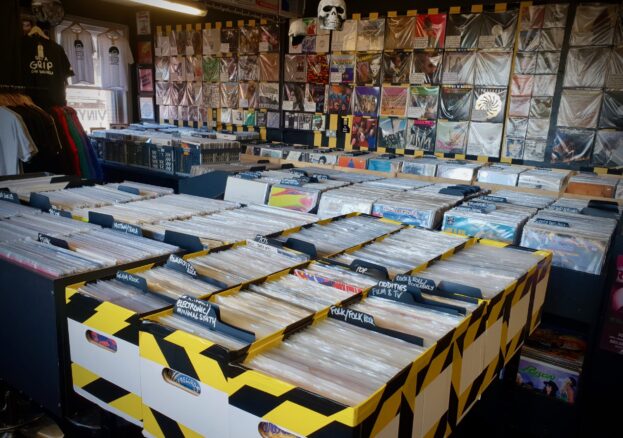 While many independent record shops were facing closure – or at least downsizing – Vinyl Resting Place was setting up shop on the third floor of Afflecks in 2014.
Its name a nod to the perceived death of vinyl, this compact, tightly packed shop offers thousands of mostly second-hand treasures, which have been lovingly cherry-picked over the past 15 years by its owner, Alistair.
Vinyls of varying sizes are the primary focus here – although CDs, music DVDs, band T-Shirts and even some cassette tapes are available, too. And of course, there are plenty of bargain boxes to rummage through!