Theatre Delicatessen Sheffield
Kristy Stott, Theatre Editor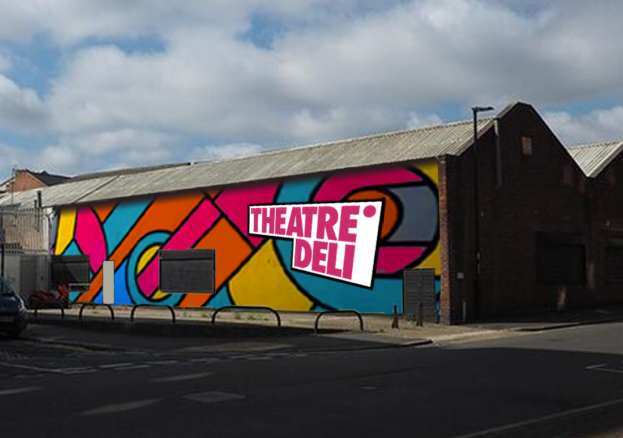 Following the eviction from its Eyre Street home in 2022, Theatre Delicatessen opened in March 2023 at its new home on Arley Street in Sheffield.
Occupying venues across London and Sheffield, the Theatre Deli has been a driving force in contemporary arts for 14 years – always supporting those artists and companies whose work sits outside the boundaries of traditional theatre.
Throughout its 14-year history, Theatre Deli has occupied a number of city centre venues in London and Sheffield that would otherwise have stood empty.
Following the venue's initial conception in London in 2008, Theatre Deli came to Sheffield in 2014. After occupying the old Woolworths building on The Moor, Theatre Deli moved into its Eyre Street base – with the brilliant Sheffield-based Forced Entertainment first to perform when it opened in 2017.
Now, 2023 marks the start of a new era for this beacon of ambitious avant-garde theatre. The new Sheffield Theatre Deli is situated in Cuthbert House on Arley Street, which is already home to a collection of artist studios run by Sheffield-based arts charity CADS. Key Fund awarded the Theatre Deli a mixed grant and loan of £150,000 over a ten-year period to help refurbish the new Sheffield venue, including rehearsal studios with custom-built dance floors, a 100-capacity performance space and a bar and cafe, as well as an open office area for hot desking.
The new venue is decorated by Yorkshire-based artist Nicole-Rose Munhawa, who recently designed the Theatre Deli's new City of London venue. Just a short walk away from the bustle of London Road and the New Era Square area of Sheffield, Theatre Deli is in good company – with Treehouse Boardgame Cafe and Golf Fang close by.
With a new artistic team – headed up by Executive Producer Daljinder Singh and Producer Miranda Debenham – we're thrilled that Theatre Deli Sheffield has moved into a new era. Always leading with a strong focus on new talent and experimental performance, and a supportive network of promising theatre-makers, writers and artists, we'll thrilled to see Theatre Deli Sheffield return bigger and better than ever.