Serenity Apartments
Carmel Smickersgill, Tours & Activities Editor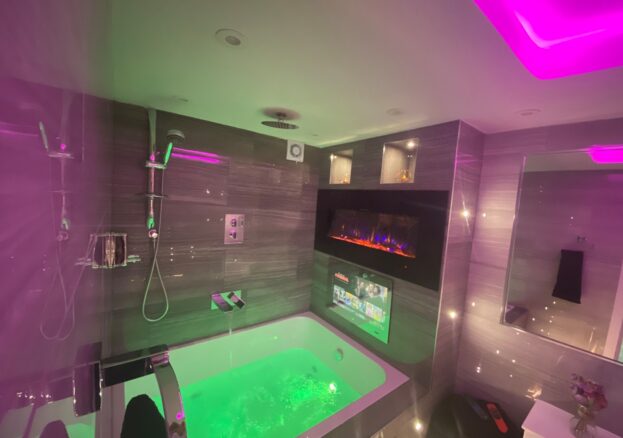 If you are looking for a place to stay in Bradford where you can make the most of this fast paced cultural Northern metropolis, whilst having your own space outside of the city to retreat to on an evening, Serenity Apartments could be perfect for a weekend trip or business stay. Situated just one mile outside the city centre, this collection of chic apartments are fitted to make you feel completely at home.
A luxurious base, from which you can explore the galleries, museums and nightlife of the city
Some of the perks of staying here include mood lighting, which is fitted throughout the apartments, unlimited wifi access and a fully equipped entertainment setup including access to Netflix. The bathrooms are modern and designed to incorporate luxuries such as jacuzzi baths. You can expect luxurious fittings, including lush carpets, a fireplace and bespoke furnishings. An additional feature is that, unlike many apartment stays, you'll also have access to private gardens.
Each apartment comes with secure off street parking and CCTV, so you can be sure your belongings and vehicles are safe.
Small personal touches are dotted around each room
This group of stylish suites are well situated to give you a luxurious base from which you can explore the galleries, museums and nightlife of the city, as well as making further afield trips into the surrounding countryside and towns accessible. In contrast to the contemporary and sophisticated finish of the apartments there are small personal touches dotted around each room.  Whether it's fresh flowers, a novelty clock or a cosy teapot, these final touches make your stay feel more homely.