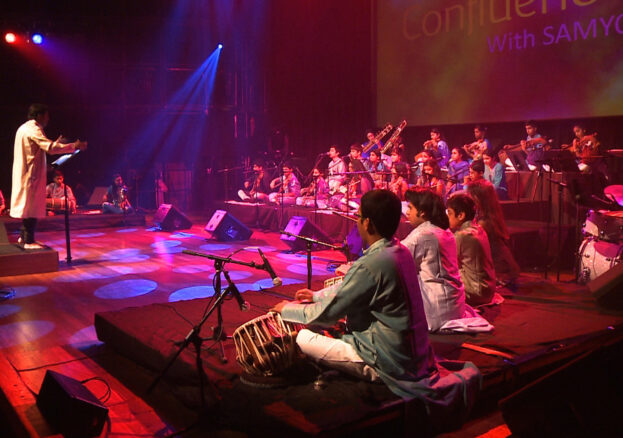 For over 31 years, Milapfest, one of Europe's largest festivals of Indian classical arts, has been taking place in the vibrant city of Liverpool. The historic port city, renowned for its dedication to music and culture prides itself on holding countless festivals and is home to many tourist attractions, but this is one of the more exuberant.
Milapfest is currently situated in the Capstone Building, which can be found among the Liverpool Hope University's Creative Campus. The campus hosts a brand new performing arts theatre and multiple training spaces, all amidst the multiple award-winning Angel Field Gardens.
The connection between Liverpool Hope University and Milapfest is a strong one, and provides a unique chance for young people in Liverpool to explore Indian artforms, while also providing cross-cultural engagement between wider communities.
Starting off as a single Indian Cultural Evening , Milapfest soon moved to become a seven-day festival, and it now also hosts a yearlong programme which provides education and artist development opportunities across the UK.
If you're in Liverpool when the festival's on, it's well worth checking out the dance, films, visual arts and crafts – and did we mention the wonderful Indian food – on offer.