Forest Side Hotel
Ian Jones, Food and Drink Editor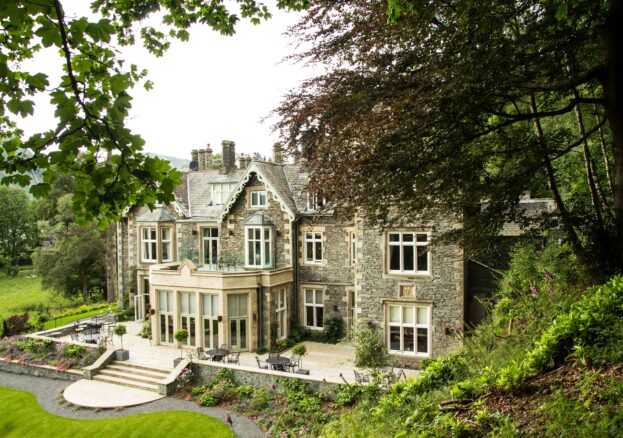 Grasmere is the cultural heart of the Lake District, largely thanks to William Wordsworth wandering lonely as a cloud around here back in the early 19th century. These days the village revolves around tourism, full of open-top buses and camera-wielding day-trippers. And while there are plenty of pleasant little B&Bs and private cottages, it sorely lacked a top-quality hotel.
Not anymore. Hotelier Andrew Wildsmith has spent over £4m renovating a fairytale Victorian Manor, to go alongside his other two Lake District hotels, Hipping Hall in Kirby Lonsdale and The Ryebeck on the edge of Lake Windermere. It's money well spent.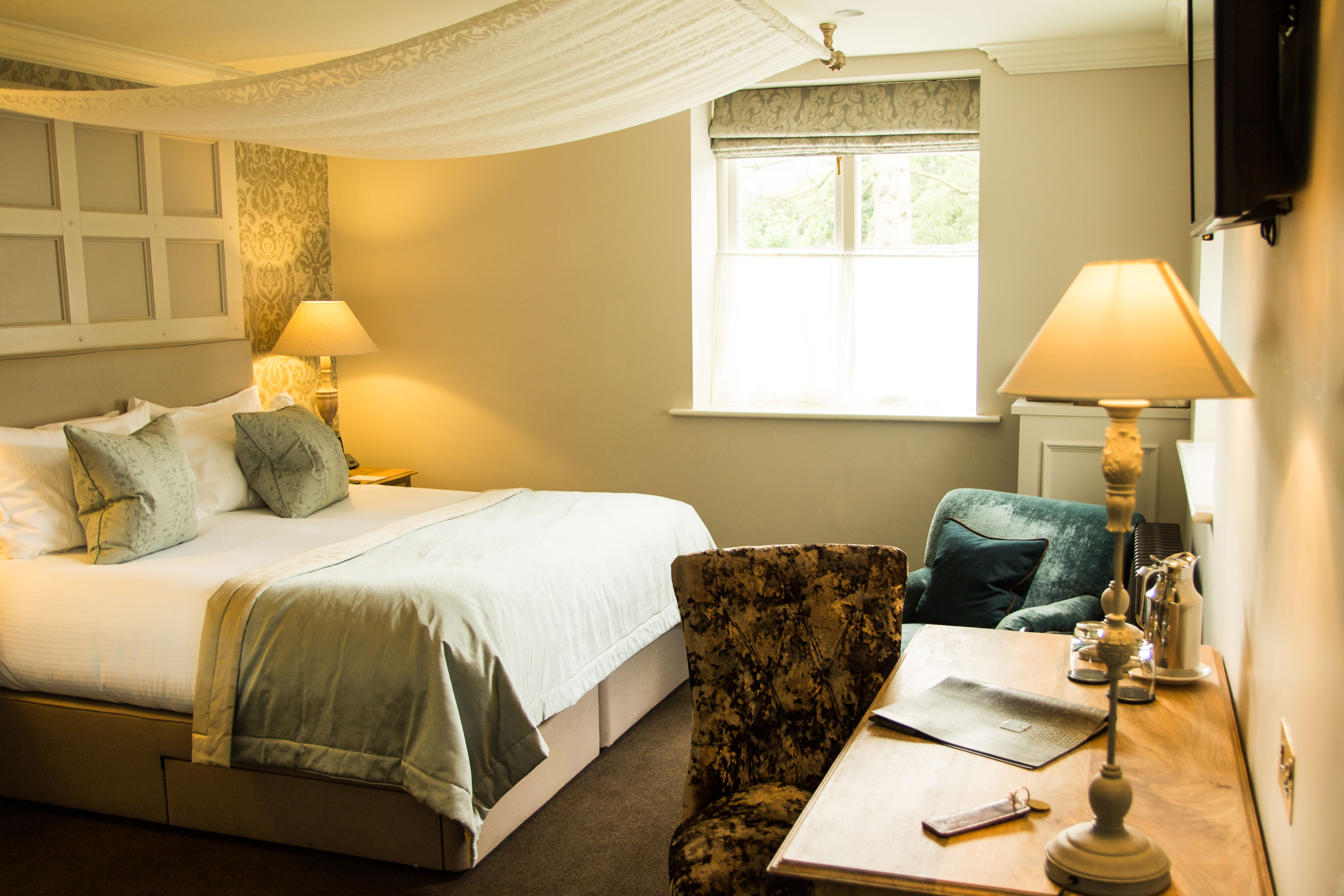 Despite being described as a 'gothic mansion', the main building itself is light and airy, with a wonderfully relaxed away-from-it-all feel. Huge glass windows help provide the dining room with a calm, easy mood, and its hard to think of anything more tranquil than sipping cocktails on the terrace, looking over the carefully-tended gardens.
Inside, there are plenty of cosy rooms to be uncovered, featuring snug rocking chairs, open fireplaces and towering bookshelves. In short, it's the aristocratic manor of your dreams, and if it wasn't for the free wi-fi could pass for a drama-free Downton Abbey.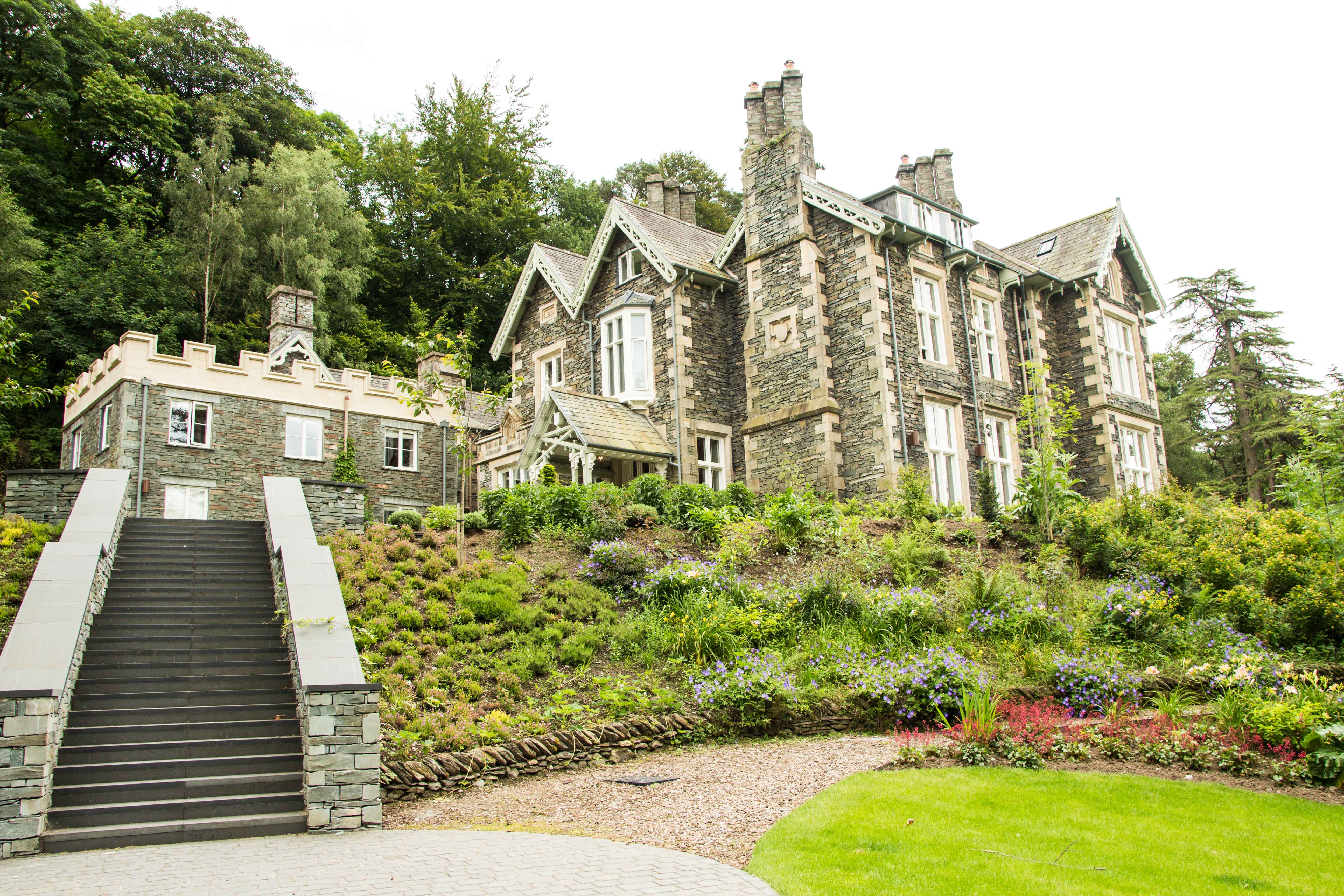 There are twenty guest rooms on offer, including a handful of dog-friendly suites which come decked-out with water bowls and comfy blankets for your pooch to doze on. These rooms come in three grades, cosy, superb and master, with various increases in size and different views of the grounds, though all have the same facilities.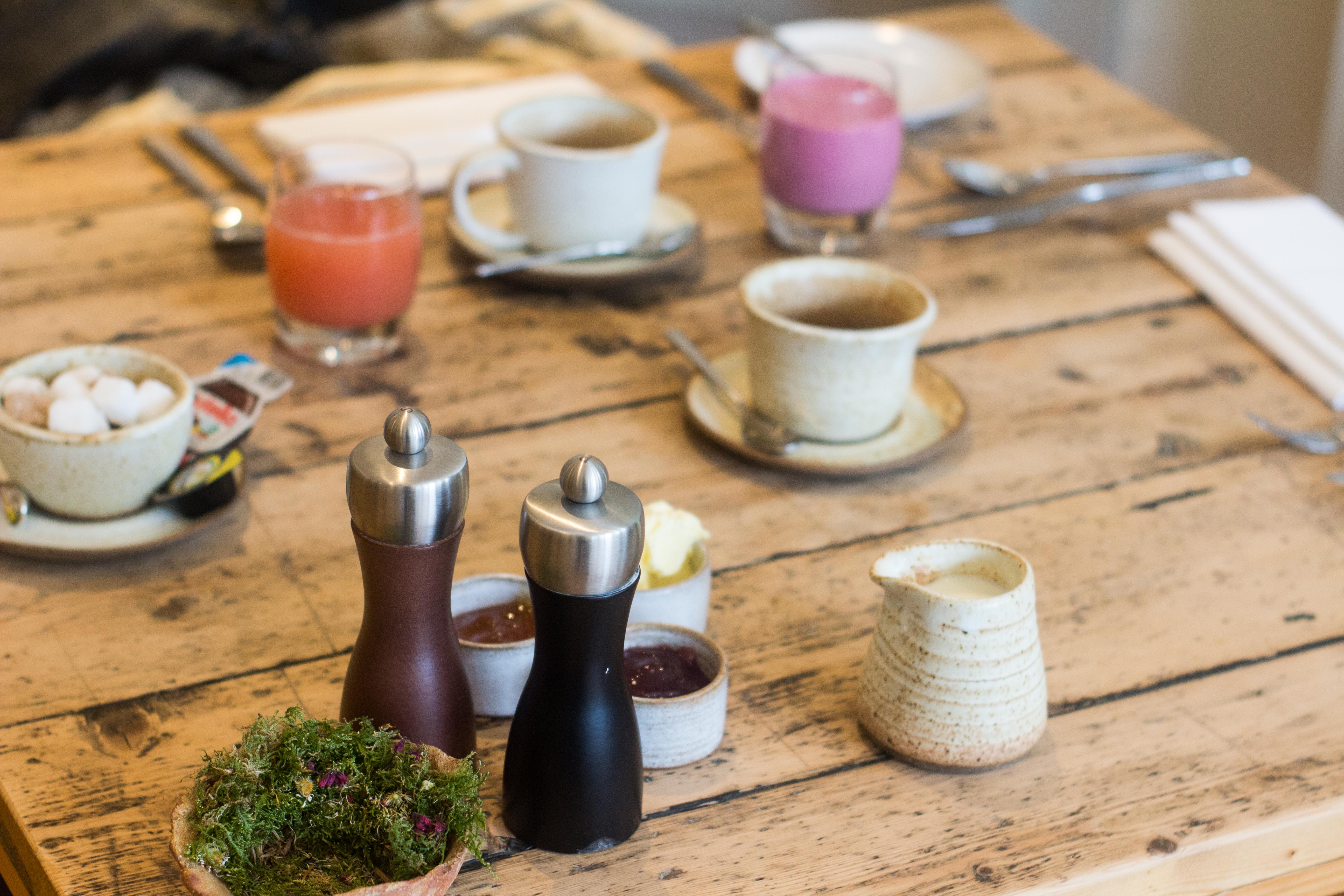 My room for the night was Quince, a cosy cottage-style residence, on the edge of the main building. This room, in particular, is ideal for owners of temperamental canines due to its distance from other residents. The beds are designed by Harrison Spinks in Leeds and are said to contain over 10,000 springs. I'm no bed-maker so don't know what this means but I can happily report I had one of the best night's sleep all year.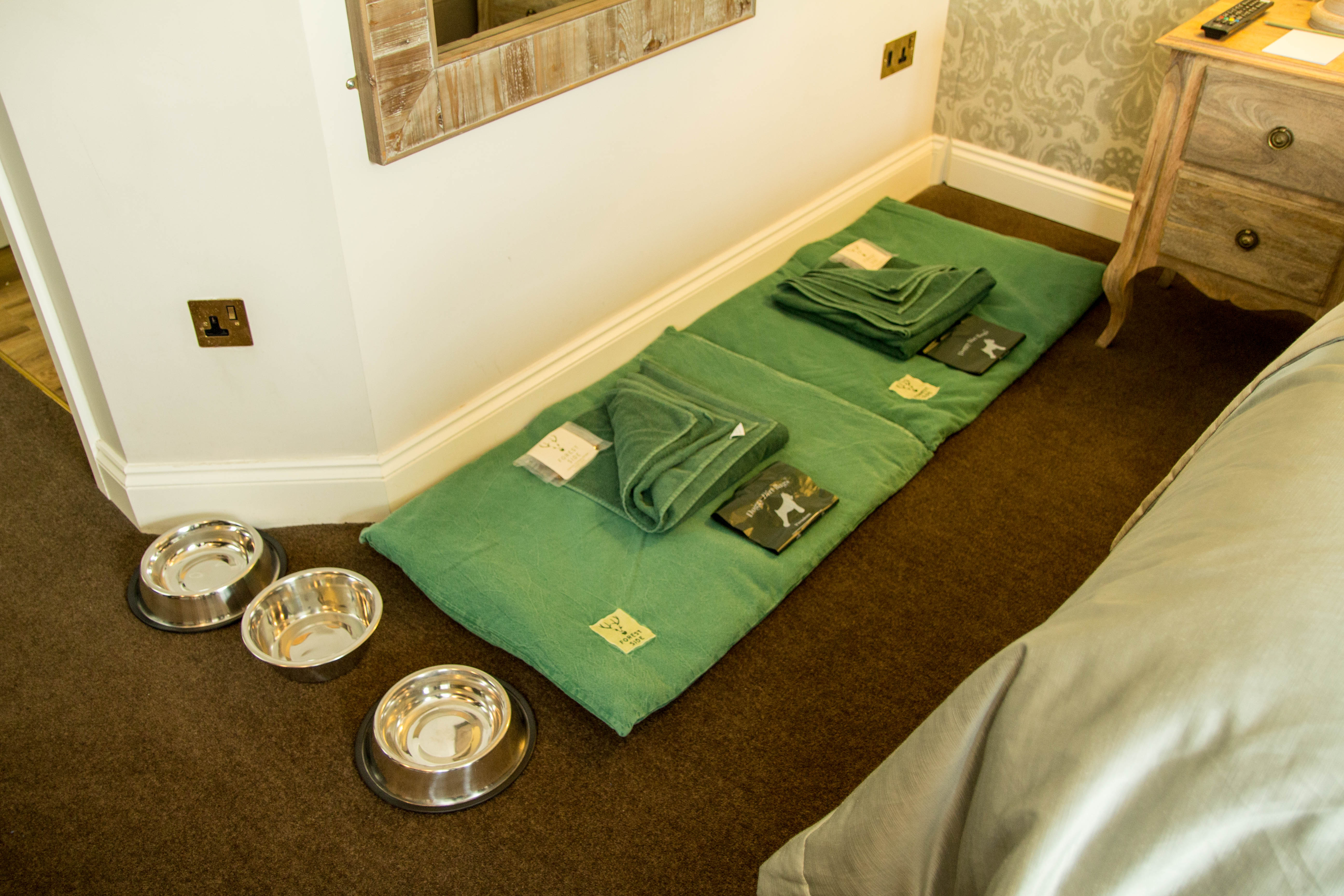 In truth, as wonderful as the rooms are you're unlikely to spend much time in them other than sleeping. The grounds are what make Forest Side so special, featuring enchanting winding paths that lead deep into woods that overlook the estate, dotted with trickling streams and olde worlde benches to rest on. One route leads up to Forest Side's culinary garden, which provides many of the ingredients for the meals on offer.
You can read the full review of the tasting menu here, but the Forest Side breakfast deserves a special mention. Anything you could possibly want is on offer. Guests who hit the wine hard the previous evening should opt for the hangover-busting Cumbrian Breakfast (sausage, bacon, black pudding, tomato, mushroom and egg), while gluttons who went way over their daily calorie intake can nibble at the deliciously fresh pink grapefruit, which comes neatly cut into easy-to-eat portions and with a light dusting of ginger sugar and mint leaves.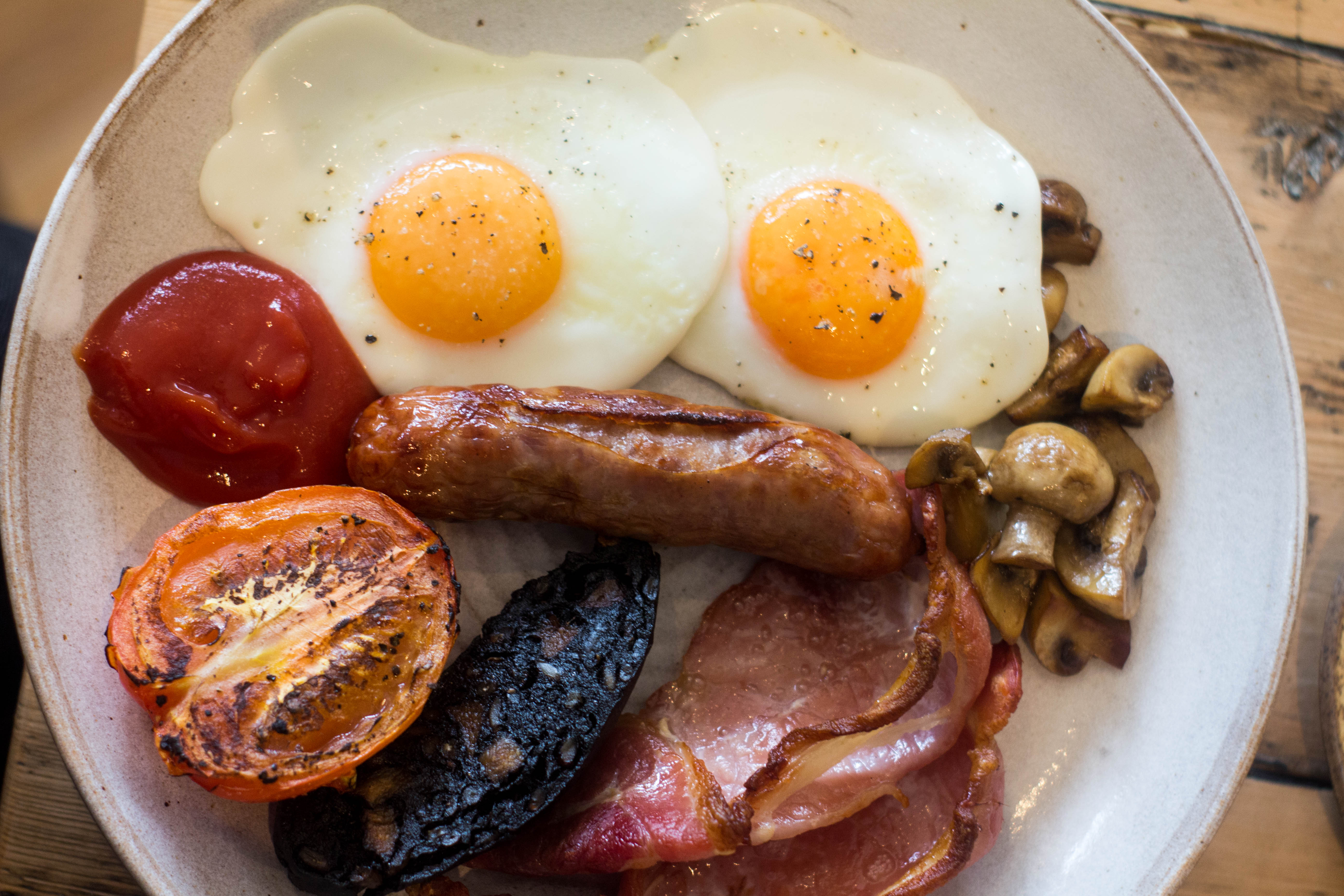 It's hard to find fault with any aspect of Forest Side. The staff are charming and this idyllic location is the stuff dreams are made of. The accompanying restaurant is a whole different level of brilliance, but boutique hotels go, Forest Side stands tall as one of the must-go stays in Cumbria.