Dandelion Cafe
Carmel Smickersgill, Tours & Activities Editor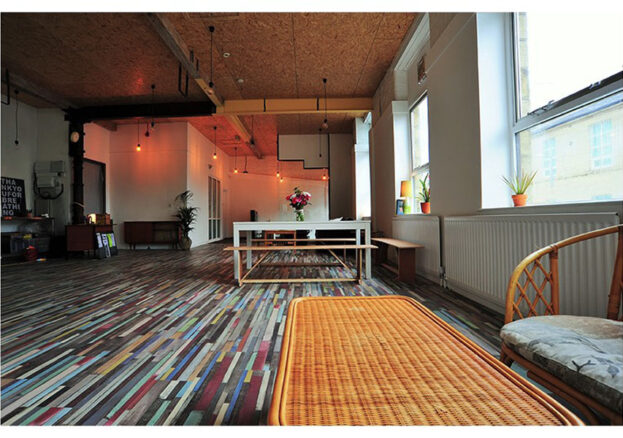 You can't walk far in Saltaire without being immersed in the industrial beauty of the Victorian streets and warehouses. The integration of modern business and heritage architecture is what gives Saltaire its unique feel. One great example of these two worlds colliding is Holding Space, a converted Victorian warehouse where you can now find yoga, holistic health and the Dandelion Cafe.
All the right kinds of energy with as little impact on the environment as they can make
This colourful eatery serves up a vibrant plant-based menu that proves vegan food to be as exciting and adventurous as any animal-based cuisine. Expect your plate to be packed with colours and flavours that make eating nutritional food a joyous activity. Wherever possible the Dandelion Cafe uses fresh, organic, local produce that changes with the seasons, giving you all the right kinds of energy with as little impact on the environment as they can make.
The menu changes regularly, so expect fresh ideas as Dandelion discovers new combinations and plant-based treats. Their mains and small plates consist of a mixture of vegan staples, with mezze and decadent burgers sat side by side with less expected flavours. Like any good vegan restaurant, the Dandelion Cafe is well aware that plant-based eating doesn't always mean healthy eating. Their desserts are visual spectacles as well as deliciously sweet. The cakes and brownies are packed with that feeling of treating yourself, without the use of animal products or refined sugar.
Dandelion Cafe runs an event space which is available to hire and can often be seen hosting local exhibitions, talks and cultural events. You can find the yoga studio just next door to the cafe, it's very conveniently situated for refuelling after an energetic flow. Keep an eye on their social media to find out what's coming up, or get in touch via their website to book the space yourself.