Blackpool Central Pier
Tom Grieve, Cinema Editor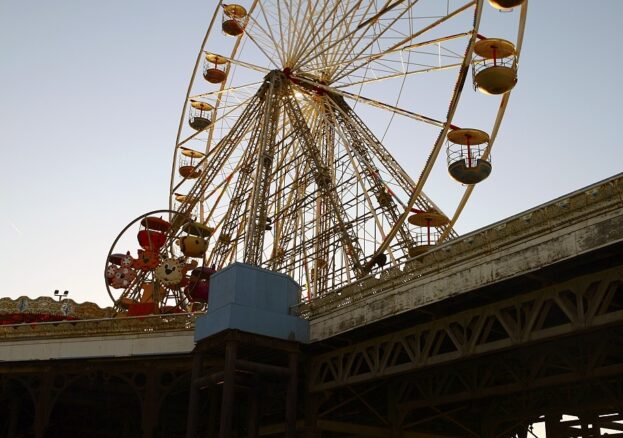 One of three piers protruding out from Blackpool's famous promenade, Central Pier is right in the middle of the action. Set a short walk south of Blackpool Tower, the cast iron and wooden pier was opened in 1868, when it was managed by Robert Bickerstaffe, coxswain of the town's first lifeboat.
In comparison to the aura of gentility carefully curated by the older North Pier, Central Pier has placed an emphasis on fun right from the off. It has a proud history of dancing, amusements and fairground rides that continues through to this day.
In that spirit, visitors can try their hand at a vast array of amusements in the Pirate's Bay arcade or grab a meal in the family bar. There's a 33-metre tall Ferris wheel that references the historic ride that once stood in the Winter Gardens, while the Kings and Queens Show features tributes to musical legends, in true Blackpool style.