Amy's Courtyard
Tom Grieve, Cinema Editor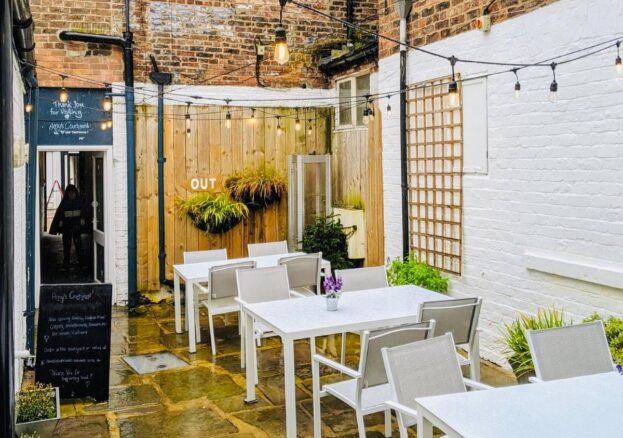 A not-so-hidden gem that is fast becoming a firm favourite with locals, Amy's Courtyard is an independent cafe and art gallery located in the heart of Macclesfield's shopping district. Accessible via a small passageway which opens up into an atmospheric outdoor seating area, the cafe is something of a warren, with three floors to explore…or hideaway with a coffee and a cake.
Amy's is modern and well presented — and importantly dog-friendly — with a menu to indulge in. From the tasty hand stretched pizzas and garlic bread, to an impressively stocked custom crepe bar and a handsome array of cakes and baked stuff, there's plenty to enjoy here after a day traipsing around the local landscapes or indulging in a bit of nearby retail therapy.
over on social media, it is the milkshakes that take centre stage
As you would expect from any self-respecting contemporary eatery, there are myriad veggie and vegan options here, while those looking for a quick cuppa are spoilt for choice. But over on social media, it is the milkshakes that take centre stage. Made with your favourite confectionary and lashings of whipped cream, these thick concoctions have been the star of more than a few impromptu photoshoots.
Food and drink are available to go, but it would be a shame not to have a proper nose around while you're here. The outdoor area is a perfect rest stop on sunny days, but the rest of the cafe absolutely demands exploration. There is work from local artists on display throughout, with a larger display in the upstairs gallery room. Everything is for sale too, meaning you might go home with more than just a sated appetite.