Sound Bar
Carmel Smickersgill, Tours & Activities Editor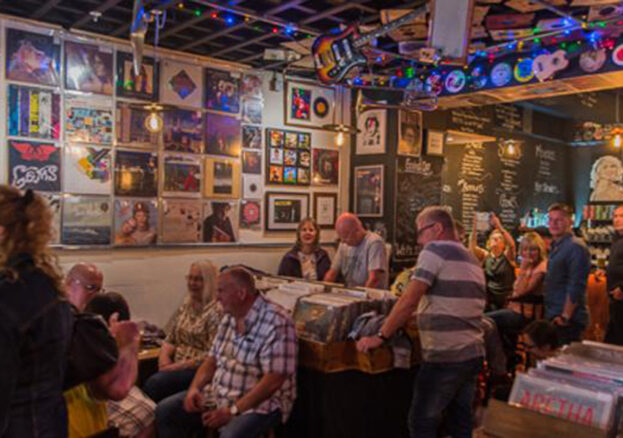 Sound Bar is a shop, bar and cafe that sums up the feeling of Skipton. They encourage and elevate local talent whilst keeping in touch with larger scale culture and manage to do both in a setting that is welcoming and friendly to all and serves great beer. This collision of cultural appreciation and pace of life that allows all to get involved is an atmosphere that Skipton seems to encourage. Experience the good vibes for yourself with a visit to Sound Bar.
Spend a lazy Sunday, listening to quality local music and drinking artisanal beer
The bar is primarily a record shop with a collection that any vinyl head could swim around for an afternoon and still not feel like they've seen enough. The mixture of old classics and new releases spans genres and time periods in a way that shows a love of good music regardless of where it comes from. Their collection isn't online, so you'll have to visit in person to make the most of their music.
Most Sundays, you can hear local talent live in the bar. These Sunday afternoon gigs are the perfect way to spend a lazy day, listening to quality local music and drinking artisanal beer, gin or a soft drink of your choice. The genres are always varied, with soul soothing acoustic one week, and the next – people are dancing in the street outside the shop as larger bands fill the area with the joy of live music.
The shop also sells signature T-shirts which have travelled on the backs of customers and friends all around the world. Check out their designs in the shop.
Whether you call in for a chilled coffee, embark on a hunt for serious records or enjoy a Sunday afternoon of live music you can be sure to expect an excellent soundtrack and top quality beverages of all varieties to accompany your adventure.