Yann Tiersen at 24 Kitchen Street
Johnny James, Managing Editor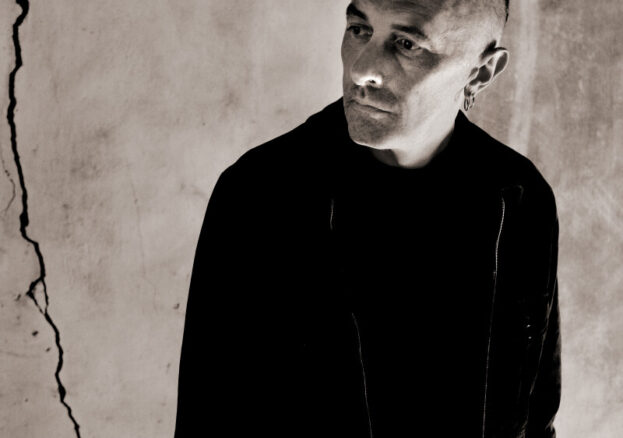 Yann Tiersen is on a tour like no other, having departed on a sailboat from his home – Ushant, an island off the Breton coast – for a series of dates around the UK and the Faroe Islands, including an intimate show at Liverpool's 24 Kitchen Street.
Tiersen is an artist who defies easy categorisation. Having penned the Amelie soundtrack, he's often mistaken for a soundtrack composer, but his main artistic focus has always been on touring and recording studio albums, which happen to be picked up for use in films.
He started learning piano at the age of four, took up violin at the age of six and received classical training at musical academies in Rennes, Nantes and Boulogne. Then, at the age of 13, he chose to alter his destiny, breaking his violin into pieces, buying a guitar and forming a rock band. When the band drifted, he bought a cheap mixing desk, an eight-track reel to reel, and started recording music solo with a synth, sampler and drum machine, poring over the grooves of old records on the hunt for loops and orchestral strings to plunder.
"One day I thought, instead of spending days on research and listening to tons of records to find the nearest sound of what I have in mind, why don't I fix this fucking violin and use it?." Through the summer of 1993, Tiersen stayed in his apartment, recording music alone with guitar, violin and accordion, guided not by the classical canon, but by intuition and his vision of "a musical anarchy".
This led to a career of pushing boundaries with varied instrumentation – vintage synthesisers, modular synthesis, piano, violin, Ondes Martenot. His 1998 album Le Phare sold over 160,000 copies, commencing a run of successful albums like 2001's L'Absente (featuring orchestral group Synaxis, Lisa Germano and the Divine Comedy's Neil Hannon) and 2005's Les Retrouvailles (with guests Stuart Staples of Tindersticks, Jane Birkin and Elizabeth Fraser of Cocteau Twins).
From solo piano releases to more ambitious collaborations with everyone from John Grant to Sunn O)))'s Stephen O'Malley, Tersen's output since has been nothing if not varied. His 2021 Kerber was built on modular synthesis and sampling, followed quickly 11 5 18 2 5 18, which resampled, reprogrammed and recomposed his previous album, creating entirely new tracks unrecognisable and decontextualised from their original versions.
25 years into his career, we're well used to Tiersen opting for the path less travelled, but his current tour takes this to an extreme. He is travelling on his own sailboat, Ninnog, along with fellow Breton artist Quinquis (do check out her recent ethereal electronica album SEIM – it's very good), to give a series of performances in England, Ireland, Wales, Scotland, and the Faroe Islands.
Ninnog is named after a mediaeval mother superior, born in 414, who travelled from Wales to Brittany, becoming a protector of women and a champion of sustainability and forestry, and the tour is intended as a direct political statement on the ecological impact of large-scale gigging, offering alternative ways of thinking around established methods of touring.
The artists have also asked communities to suggest places for them to perform along the route – churches, communes, pubs, squats, beaches and gardens – with the aim of offering a new way to experience performance, for both the audience and the artists. They've even written a manifesto for the tour, one that prioritises interaction and communication, as well as exploring "uncharted territories in music and performance".
If you're at all a fan of Tiersen, we heartily recommend heading down to 24 Kitchen Street on 22 August. It sounds like this will be miles apart from your average gig.