Band on the Wall: World of Music Programme
Johnny James, Managing Editor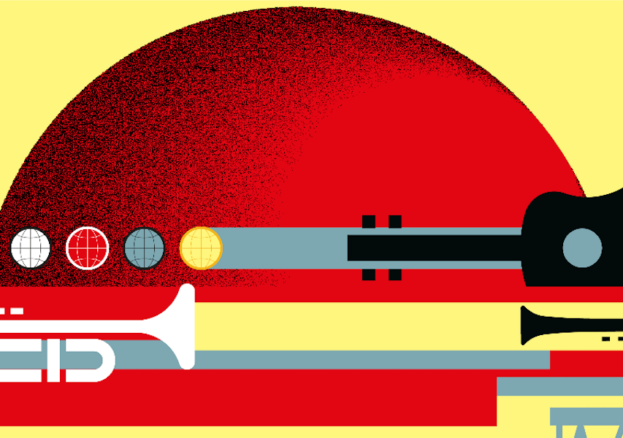 You're stuck at home and missing live music – why not learn to make some of your own? Band on the Wall's online World Of Music Programme features instrumental lessons, an interactive weekly choir, tutorials on how to play tunes from around the world and more. No previous knowledge or training required, and it's suitable for kids and adults alike!
First, the instrumental lessons. World of Music Beginners currently features ukelele, fiddle, guitar and tin whistle courses, all of which will take you from the very basics, such as how to hold and tune your instrument, to being able to play a piece of music. If you've always wanted to pick up an instrument, now is the time!
Next, the World of Music Choir is a weekly interactive workshop of song learning and harmony, led by award-winning folk singer Bella Hardy. Every Tuesday at 6pm you can tune into Band on the Wall's YouTube livestream and connect with other music enthusiasts with whom you'll sing traditional and modern songs, with harmonies and rounds. You don't need to be able to read music (though words and scores are provided) and the main aim is to enjoy yourself. No judgements made!
Finally, World of Music Tunes teaches you how to play tunes from around the world. You'll find videos of musicians of different heritage, who will introduce their chosen tune, and play it at different speeds for you to learn and play-along with. They'll also give you tips about ornamentation and styles on different instruments. You can listen, pause and practice, and have a new tune under your belt in no time!
Aside from all this, you can explore the musical traditions of different cultures and countries in People & Places, and delve into Band on the Wall's archive of advice from professional musicians in the Learning Library.
More than enough to see you through the lockdown!