Wonderlab at the Science and Media Museum
Gemma Gibb, Associate Editor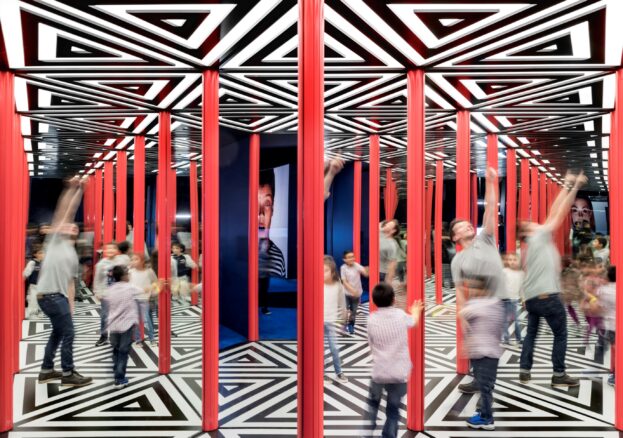 We are jumping for joy that Bradford's former National Media Museum, now part of the national Science Museum Group, has developed this brand spanking new £1.8 million interactive happy hunting ground.
A dreamland for curiosity seekers, the Wonderlab gallery is made up of over 20 exhibits, challenges and installations aiming to stimulate understanding of the world and technology around us. It's state of the art and features some of the only experiences of their kind such as a giant Time Twister screen (see your body in a whole new shape) and a 3-D printed zoetrope by Japanese artist Akinori Goto (challenging your thoughts on illusion and perception).
Our other top picks include capturing a selfie to show your image as reflected through a drop of water (timed to the precise moment the water splashes), careering round the 8ft tall mirror maze, feeling music and sound through your teeth and body, exploring a laser tunnel and hollering through the 15m long echo tube.
Live shows and experiments include the opportunities to take pictures of the universe, create indoor thunderstorms and shoot sound using humongous cannons.
We love that Wonderlab is both playful and challenging. If this is a sign of things to come, we can't wait for what else is in store.