Women Hold Up Half the Sky at Alexandra Park
Sara Jaspan, Exhibitions Editor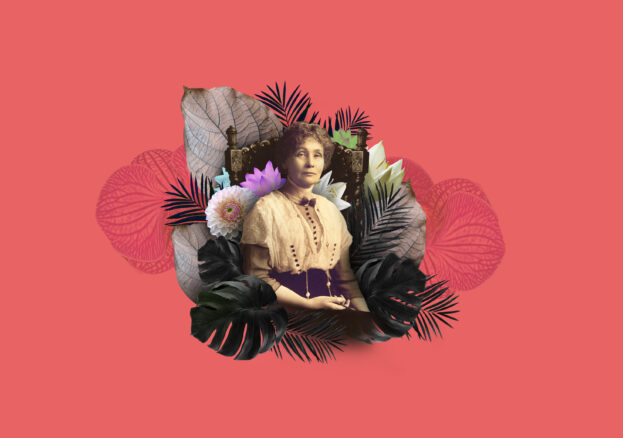 You can always tell a good park by the role it plays in the lives of its surrounding community. And going by this measure, Alexandra Park, on the border between Moss Side and Whalley Range, ranks high – almost never without people out enjoying its rare oasis of green space, rain or shine. But it also scores pretty serious feminist points too; located within spitting distance of the home where the famous Suffragette Emmeline Pankhurst was born and grew up, and the site where thousands of women once gathered on 24 October 1908 to rally for the right to vote.
It's this radical legacy, combined with a concern for the ongoing issues surrounding the political agency of women today and their under-representation within the arts, that lies at the heart of Pankhurst in the Park – an inspired series of art commissions, events and residencies organised by artist-led collective Alexandra Arts that has taken place throughout the park over the last few years leading up to 2018 (the centenary of some women winning the right to vote).
For this, the programme's final edition, Manchester-based artist Ekua Bayunu presents: 'Women Hold up Half the Sky' – a day of art and celebration on 9 June. The event will be the outcome of an eight-week project during which Bayunu is working closely with community groups, park users and female artists from across the city to address local concerns, alongside global themes of women's leadership and the role of art and creativity as tools for active citizenship.
Pack your sun cream and head over to Alexandra Park for 11am, when an exhibition at Chorlton Lodge, featuring films documenting the project's development, a series of oral herstories, a cabinet of made and found objects gathered under the theme of 'motherhood', and a sound installation created around the park by artist Danielle Porter, will open until 3pm. Next, drop into the creative workshop taking place in the same building between 12pm and 2pm, and then head back outdoors to follow a temporary sculpture trail or 'woodland walk' around the park. Finally, end up at the Pavilion for the 'Women Hold up Half the Sky' closing party, featuring acoustic music, spoken word, table tennis and more.
"The overall aim of my project," Bayunu explains "is to inspire people from all socioeconomic and cultural backgrounds to vote and play an active role in shaping cultural and political life in Manchester," adopting a model "intended to create dialogue and networks of mutual support that span class and race, sexuality and disability." If this is anything to go by, it sounds like 9 June will be an inspiring day that would make our suffragette sisters smile.