Theatre Tour: The Grand Blackpool
Carmel Smickersgill, Tours & Activities Editor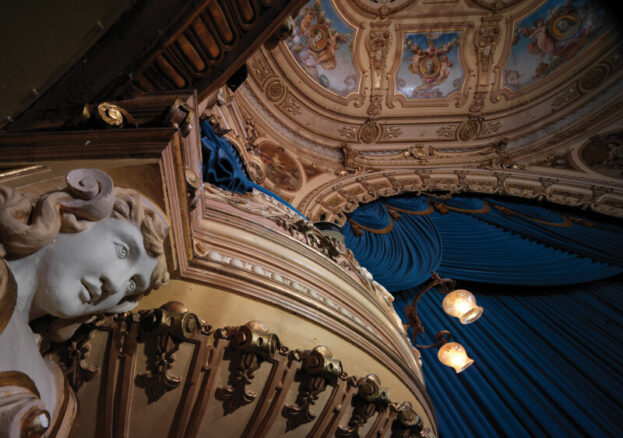 The Grand Theatre in Blackpool is a venue more than deserving of such a title. Having been a working theatre since the 23rd July 1894, its legacy of entertainment and art has kept it going strong into the 21st Century. Explore the heritage, design and personality of this Grade II listed building with a behind the scenes tour.
The striking architecture was originally designed by Frank Matcham, a leading designer of the time who incorporated several new building techniques into the build, giving the theatre a unique feel. Many of Matcham's other buildings have since been demolished meaning the Grand is now an endangered piece of structural design and an ever rarer glimpse into Blackpool's glorious past. 
At a time when Blackpool was not short of elaborate venues the Grand Theatre was one of the few places that could stand up to complexes like the Winter Garden and Tower Ballroom. Now it is one of the best places to see great panto, cutting edge touring productions and soul filling musicals. They are a venue that really aims to celebrate the type of theatre that has people leaving at the end of the night with massive smiles on their faces. 
Each tour lasts approximately 45 minutes, which is more than enough time to explore the Stalls, Dress Circle, Walkway, Royal Box and Stage Door. You'll be guided through the theatre's rich (and sometimes royal) history by a passionate and knowledgeable guide, exploring the Stalls, Circle, Royal Box and Stage Door. 
So often we forget to properly take in our surroundings and celebrate their beauty and idiosyncrasies. This is a chance to truly appreciate a room which most visitors only experience as a darkened aside to the action on stage. Let yourself appreciate the culture and pride put into the very walls of the space.