The Music Room: Reflecting Beethoven (BBC Philharmonic)
Johnny James, Managing Editor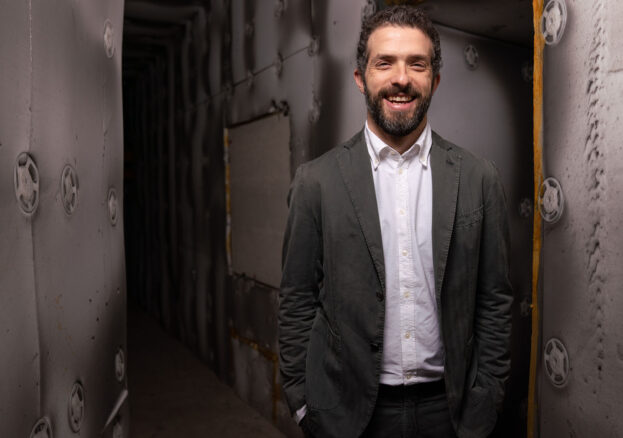 While the BBC Philharmonic are currently unable to come together on stage, their filmed in-conversation series, The Music Room, brings us a little closer to the orchestra, and to the wonderful music of Beethoven.
The series is hosted by Chief Conductor Omer Meir Wellber, who is joined by musicians from the orchestra for an informal look at Beethoven's music, life and legacy. It also features a number of special guests, some of whom, in a tongue-in-cheek twist from Wellber, appear as characters from Beethoven's life – Napoleon, Freud, Schindler, Schiller, Goethe, and even Beethoven himself.
An informal look at Beethoven's music, life and legacy.
Across the series, these special guests include Craig Charles, Maureen Lipman, Stephen Hough, Lorenzo Mariani, Fredun Mazaheri, Tom Redmond, Sally Beamish and Laura Tunbridge. In one episode, Beethoven's autopsy is also unearthed and analysed by audiologist Sonja Jones to explore the fascinating theories behind the composer's infamous hearing loss.
The Music Room: Reflecting Beethoven comes as the world celebrates 250 years since the extraordinary composer's birth. While a great many anniversary concerts have been cancelled due to the pandemic, this seems a great way of uniting audiences in collective appreciation for his work. It runs alongside the release of archived performances of Beethoven's nine symphonies, performed by the BBC Philharmonic at The Bridgewater Hall.
Both the performances and the series are accessible via the BBC Philharmonic website, with the series also available to view on Facebook. New episodes are released every Thursday at 8pm.