The Moonlandingz
Chris Horkan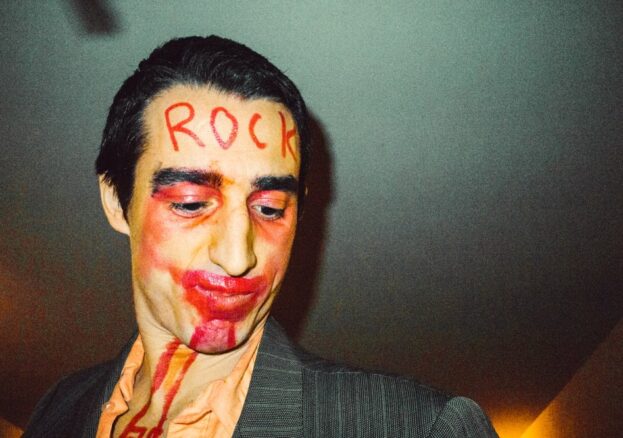 Fat White Family frontman, Lias Saoudi relishes the thought of hitting the road with The Moonlandingz and becoming his alter Ego, Johnny Rocket, but what can we expect from the live shows?
"A brief look at the world as it actually is. This is the 'Ultimate Realism Tour'. These shows will take the futile embarrassment that is contemporary British life and embrace it relentlessly, passionately, pathetically!!" says Saoudi.
The Moonlandingz have just finished recording & mixing their debut album (due early 2017) in upstate New York with their friend, Sean Lennon co producing the record with the Moonlandingz/ Eccentronic Research Council's synth wizards, Dean Honer & Adrian Sexeh Flanagan. Whilst in the U.S, the group were invited to open for Iggy Pop on the opening night of his 'Post Pop Depression' tour, at the prestigious Austin City Limits venue in Texas.
But what does one of the wildest frontmen in the Uk see as being the difference between his Fat Whites persona and his Alter Ego?
"Johnny Rocket is beyond shame, he is utterly free, whereas Lias has to deal with the droll of actually being alive, the usual assortment of small minded jealousies, shameless self interest and awe inspiring bad decision making." explains Saoudi.
Lock up your fictional Daughters, The Moonlandingz are coming.