The Magnetic Fields at O2 Academy Leeds
Johnny James, Managing Editor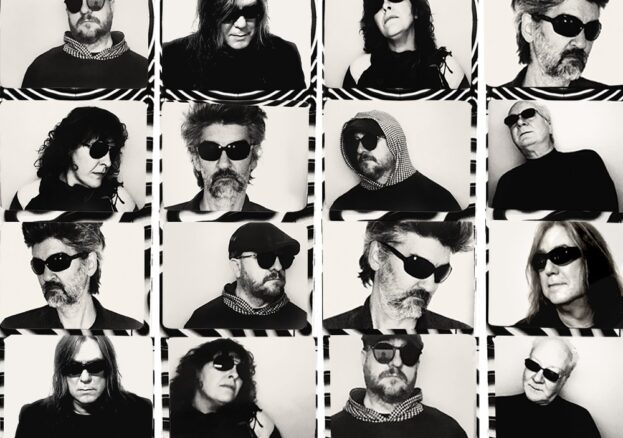 The Magnetic Fields have long held cult status within the indie world, their short, sharp songwriting wit undimmed three decades into their career. This summer, Stephin Merritt and co are heading to the UK to perform intimate, orchestral arrangements of songs spanning their discography, from 1999's classic 69 Love Songs to 2020's Quickies.
The Magnetic Fields are masters of shortform writing. Marked by tender melodies, acerbically witty lyrics, and uncluttered arrangements, their most popular and best-selling record to date is 69 Love Songs – a concept album made up of 69 sketch-like love songs, some not even 30 seconds in length, each containing their own small epiphany. "Stephin Merritt and company sound like they approached this ridiculously ambitious project with the most casual of airs" wrote Pitchfork upon the triple album's release in 1999, "idly plucking melody after divine melody out of the air like low-hanging fruit from a tree. It's how pop music should sound, really: so natural and feather-light that you never notice the amount of effort that went into it."
While the band has never hit such lofty critical heights as they did surrounding that album, they've continued to furrow the same singular path, often striking gold along the way. Their latest album, Quickies, is an example of them doing just that. This collection of 28 short songs, ranging from 12 seconds to an epic two-and-a-half minutes, is typically low key in production, the threadbare instrumentation often limited to voice and a single piano, guitar or banjolele. Even more typically, the record delights in irony and subversion, its first single imagining a hypothetical day in which all of our lawmakers suddenly leave this mortal plane: "Billions laughed and no one cried the day the politicians died/ Celebrations spread worldwide the day the politicians died."
Judging by the song names alone – 'Bathroom Quickie', 'The Biggest Tits in History', 'Kraftwek in a Blackout' – it's a record that's often meant to be taken lightly, but there are some brilliant darker shades to be found in the deeper cuts. 'She Says Hello' is one example. Here Merritt wraps up a tragedy in a one minute vignette, whose complete lyrics are: "She says hello / And I would be lying If I didn't mention / She was crying / She says hello / At least I think so / We both had too much to drink, so / Anyway, she says hello / Let's just say she says hello". It's a strong example of the power of brevity, not unlike the famous six-word tragic short story: "For sale: baby shoes, never worn", allegedly written by Earnest Hemingway.
Quickies is a worthy additional to an already wonderful catalogue of records by The Magnetic Fields, and it'll be great to hear these tunes – alongside older gems – performed in a more fleshed-out fashion, with full orchestration. The band are only doing one North of England show this year. Catch them while you can at O2 Academy Leeds on 1 September.