Stockport Comic Con
Shekina Rose, Families Editor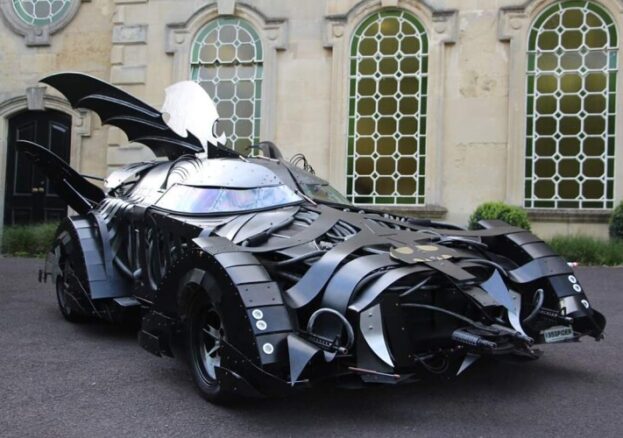 Superheroes – assemble! Put on your best superhero cape and zoom across to Stockport on Saturday 21 May to celebrate Stockport Comic Con with super hero fans.
There's all sorts of superhero fun at Stockport Comic Con. Transform into a superhero at Merseyway, where you will be provided with a cape, mask and cuffs to get dressed up in. You'll get a chance to explore your own super hero name and powers, before snapping a selfie at the superhero photo station.
Next up, look out for your favourite superheroes, in the nine-location trail happening across the town centre. You'll also get to see one of the most iconic vehicles in superhero history, the Batmobile!
See Stockport's Market Place transform before your eyes with Optimus Prime and walk with giant dinosaurs in St Peter's Jurassic Park. TV fans can also visit popular 80's vehicle, The A Team's 1983 GMC Vandura van, whilst friends of the Doctor can spot the TARDIS and famous enemies, The Daleks. May the force be with you at the Merseyway's Lightsaber Training and meet Darth Vader actor, Spencer Wilding from Rogue One: A Star Wars Story.
Comic fans will also be able to meet local comic publishers, artists, and writers and purchase a variety of publications and artwork with Wow Comix at Merseyway.
Finally, it's competition time! Dress up in your favourite superhero costume for the Stockport Comic Con CosPlay competition, with lots of prizes available!