Stay Fresh Fest: Bite Me
Johnny James, Managing Editor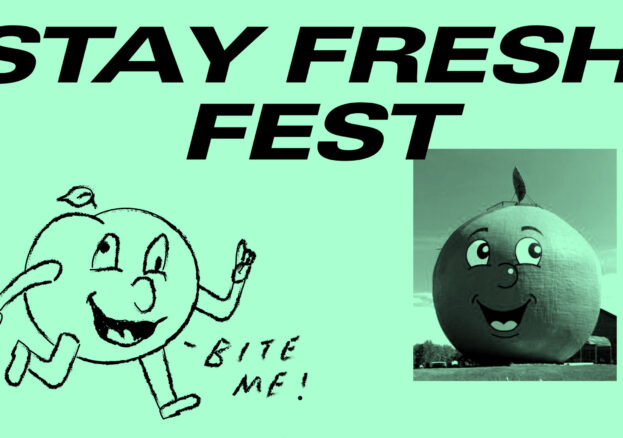 In their endless search for bands with the most extravagant names, Stay Fresh Fest is back this February with a raft of new and emerging talent from the North West. Taking over two floors of The Deaf Institute, the all-dayer boasts "Eight bands, four quid, £2 pints" – a noble manifesto. Let's dig in.
First up we have the Manchester-based Bleach Boy, whose sound lies somewhere on the spectrum between grunge and alternative rock. Their most recent track 'Lonesom' – a New Year's Day gift – pairs raucous guitars and drums with gloomy, introspective vocals.
Bleach Boy are joined by Holy Drone, a downbeat dreampop band from Warrington. This five-piece put out some great tracks last year, the best of them being 'Northern Fire'. With twin punch male-female vocals, swirling, psychedelic guitars and cymbal-heavy drums (all drenched in a tonne of reverb), this track intoxicates in the way that dreampop should.
Lower on the line-up but high on our list are Binge, a HEAVY instrumental math rock duo from Manchester. They made their live debut in December 2018 before travelling to Mannheim, Germany to record their upcoming album. 'Acrostic' is the first song we've heard from this, and it's pretty thrilling. Punk and metal riffs/beats are performed with blistering energy by two obviously-talented instrumentalists, who play it like they mean it.
Those three bands are our top picks from the line-up, but there's loads more fun to be had. MT Fuiji will be offering up tropical grooves that "stir the heart and soul and bring people together in the spirit of love and dance". Fighting Rhythm and Springfield Elementary will be coming in hot with two different takes on garage punk. All Girls Arson Club are all out scuzzy rock and roll, and Grave Goods are for those with a penchant for the doomier end of the punk spectrum.
All in all, it's a great line-up that's more than worthy of a Saturday session at Deaf!