Songs for the End of the World at Unity Theatre
Andrew Anderson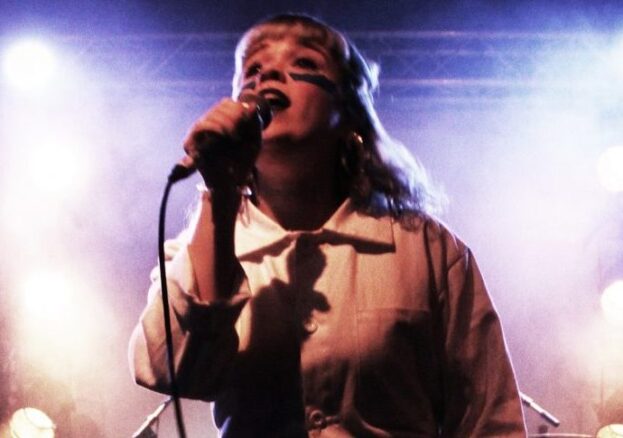 One of the trends at this year's Edinburgh Festival Fringe was the emergence of high quality gig theatre. Part dramatic performance, part pop concert, these pieces fuse the best bits of both to create a new kind of art form – like a rock opera, if rock operas were ever any good. The best of these gig theatre pieces Songs for the End of the World.
Created by Dom Coyote and the Bloodmoneys, Songs for the End of the World is set in a dystopian place called Albion (which is basically what England will look like after Brexit). Taking inspiration from David Bowie, Philip K Dick and others of their ilk, it sees a stranded astronaut playing his favourite songs after the apocalypse arrives.
It's a good concept, but one that only works if you've got a great band to back it up. Luckily the Bloodmoneys are just that; a group that can turn their hand to various instruments and styles without sounding like a particularly crap episode of Later… with Jools Holland. They are tight, taut and add tons of energy to the show.
What role does music play in our lives, how does it inspire us, can it change the world, and what memories would we chose to relive if we only had a limited time left? It is these questions that Songs for the End of the World makes us, the audience, confront. It's also great fun into the bargain.