The Social Sorting Experiment
Kristy Stott, Theatre Editor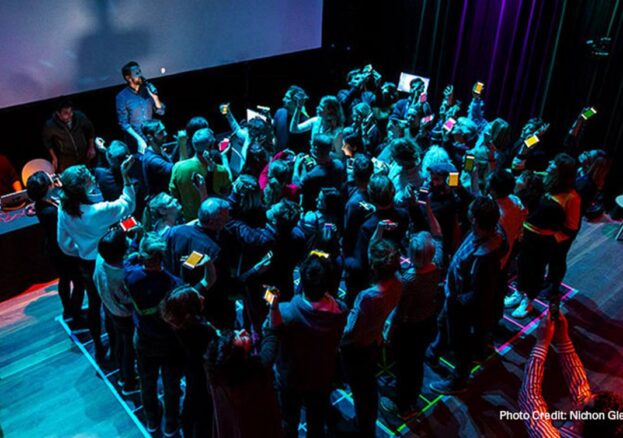 Experience first hand the manipulative power of digital platforms in this Zoom based performance by The Smartphone Orchestra.
Every action you make on social media leaves a digital data trail behind. When this gets combined with psychological insights, a very accurate digital caricature can be created. This can be used to make your online experience more personalised, but recent events show that it can also be used against your own interest. Cambridge Analytica, for example, was able to manipulate political opinions with highly-targeted precision.
So should you quit all your online activity? A bit drastic maybe. Why not try to get to know yourself so well, that you can no longer be manipulated. This the service that The Social Sorting Experiment claims to provide.
Find out how this data is really used in this absurdist interactive group performance where you (and your smartphone) become the stars of the show.
For the Electric Dreams Online, The Smartphone Orchestra has translated this location-based live experience to Zoom.