Manchester Collective — Isolation Broadcast: Sirocco
Johnny James, Managing Editor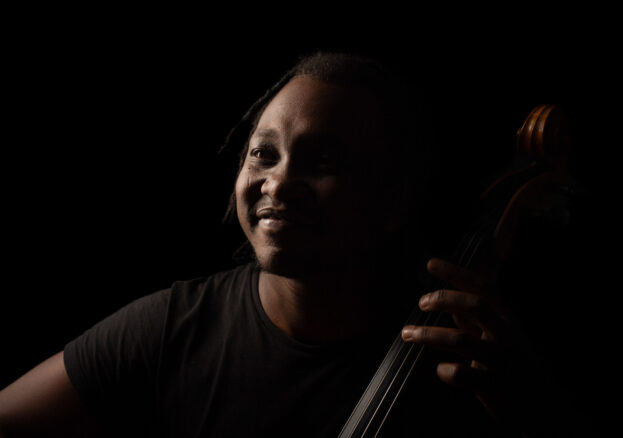 Tune in this Saturday for an online premiere of Sirocco, Manchester Collective's final Isolation Broadcast.
Each week of the lockdown, Manchester Collective have issued a new film of one of their concerts from the past four years. From Bach to Messiaen to George Crumb, we've heard a brilliant variety of classical music, all performed with the electrifying intensity for which the Collective is renowned. After 12 weeks of Isolation Broadcasts, we've now reached the series finale, and the Collective's most richly acclaimed concert: Sirocco.
First performed in 2018, Sirocco is a great storm of music that celebrates the warmth and diversity of cultural traditions from across the globe. It is guest directed, performed and narrated by Abel Selaocoe, a mesmerising South African cellist.
Featuring Selaocoe's band Chesaba and the Manchester Collective string quartet, this high-energy show sees the virtuoso cellist cover everything from his outrageous arrangements for solo cello to beloved classics by Stravinsky and Haydn; from a set of original African music to a collection of Danish folk songs. As the concert unfolds, Selaocoe narrates the history of each piece, drawing a thread through folk traditions from around the world.
Sirocco was last toured in 2019, when Selaocoe and ensemble gave a spectacular performance at RNCM. It's this concert that the Collective will be sharing in their final Isolation Broadcast on Saturday, 27th June. Head over to Manchester Collective's Facebook or YouTube page at 8pm for what promises to be a special close to a brilliant series.