Hybrid Futures: Shezad Dawood: Leviathan, From the Forest to the Sea at Touchstones Rochdale
Maja Lorkowska, Exhibitions Editor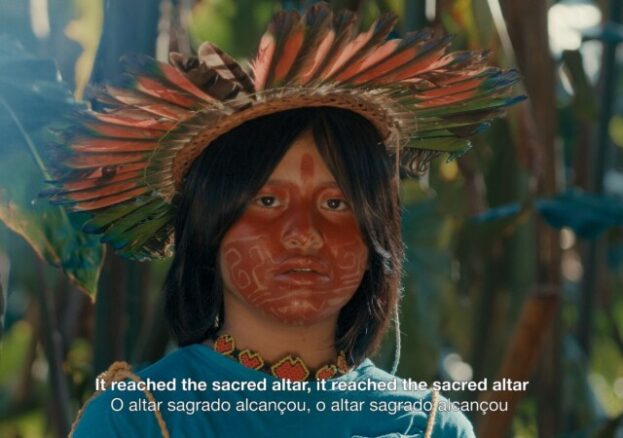 Touchstones Rochdale is currently home to the the latest instalment of Shezad Dawood's film series Leviathan. Episode 8, From the Forest to the Sea is on display as part of the Hybrid Futures programme of events.
Leviathan began in 2017 in Venice, to coincide with the 57th Biennale. Each of the ten episodes is filmed from the point of view of a different character. Throughout the process, it has been co-created in dialogue with marine biologists, oceanographers, political scientists, neurologists and trauma specialists.
Episode 8 in particular has been developed in close connection with with Guarani scriptwriters, directors and activists Carlos Papá, Cristine Takuá, Sandra Benites, and Brazilian artist and researcher Anita Ekman. The film features the character Yasmine, who provides an account, and retelling of foundational Guarani origin stories. The story features elements of spirituality and ecology intertwined in the ancient story of a path that links the forest to the sea.
As well as films, the project also includes textiles, sculptures and neons, to form a multi-media body of work that examines the fault lines between marine welfare, mental health and migration.