Seek, Find, Speak; A Conjuring Told in Gold at Timber Festival
Gemma Gibb, Associate Editor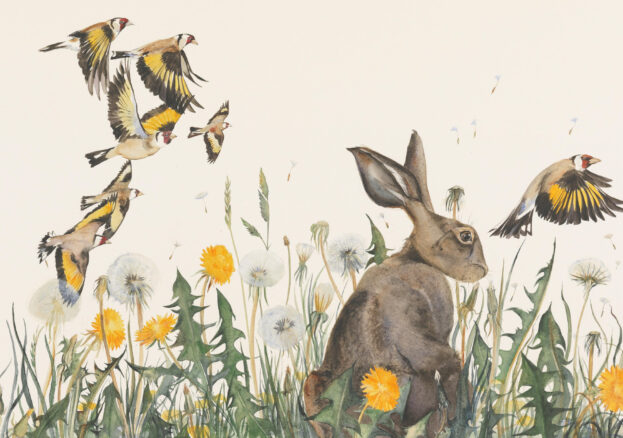 As well as the first international forest festival celebrating the transformational impact of trees on people and places, Timber promises to be a woodland wonderland of the highest order for families this summer.
We couldn't be more excited about the world premiere of Seek, Find, Speak; A Conjuring Told in Gold – the  brand-new official spoken-word adaptation of The Lost Words by Robert Macfarlane and Jackie Morris. Bringing to life the language of the natural world, at real risk of being lost, it will take families on an arboreal adventure in the National Forest on the Derbyshire-Leicestershire border. One of Britain's boldest environmental projects, it's the first forest to be created at scale in England for over 1000 years.
The Lost Words is a magical book of acrostic "spell-poems" and bewitching gold-leaf illustrations about twenty common nature words – from "acorn" to "wren" by way of "kingfisher" – at risk of disappearance from modern childhood in our increasingly urban and technologised world. It has fast captivated hearts and minds across the land since its publication last year.
Premiering at Timber Festival, Seek, Find, Speak will be a forest theatre-trail for all ages, created by Manchester-based Director Collette Murray together with festival producers Wild Rumpus to bring the spells  and "Lost Words" to life in the great outdoors itself.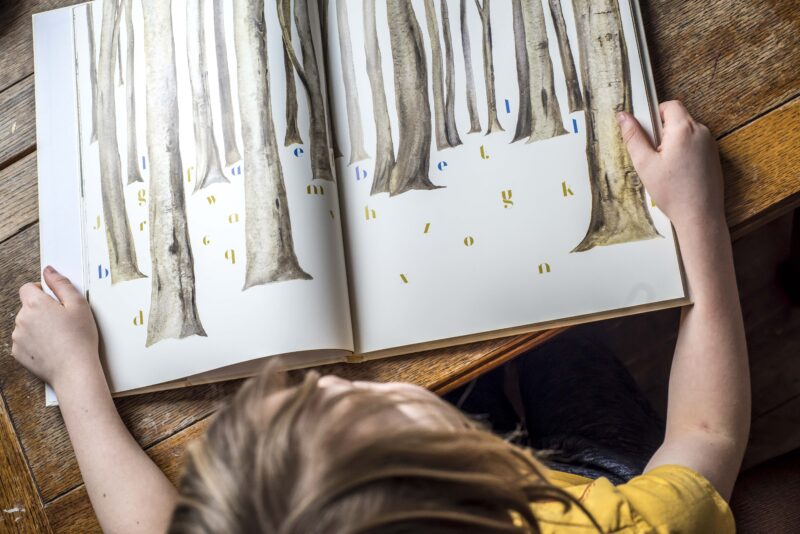 It will feature stunning 3D installations of Jackie Morris's golden illustrations and Macfarlane's words, such as spells wrapped in gold lettering around trees, animals to be discovered in the woodland, and lines of spells perched on branches like starlings. Sound recordings of the spell poems meanwhile, will be heard from some of Britain's famous voices of all ages and accents, including inspiring athletes, naturalists, actors, poets, musicians and scientists.
Murray says "the Lost Words are hidden in the National Forest waiting to be found. To conjure these spells, a charm of Goldfinches will guide the audience participants through a forest theatre trail to Seek, to Find and, importantly, to Speak some lost words of nature.  The forest trail will offer many golden clues so all will have to explore the landscape, with ears, eyes and heart.  Conjuring these spells with the power of their own voices, the audience will join the Goldfinches in charming these words into our stories and dreams once again – stories to be Told in Gold."
Collette …. you had us at "charm of Goldfinches".
Together with a Masked Ball, Coppice Maze, the chance to build your own timberland in a unique woodland playground, storytelling, aerial acrobatics in the trees, The Bewonderment Machine (a magical, theatrical cycle-powered ride-on carousel), outdoor cinema showing forest films, a Fire Garden, bonfire bands, tree climbing, slacklining, stone sculpture building, land art and many other workshops, relaxation and wellbeing activities, we love that Timber will allow families to experience the power of forests directly together.
This is proper adventuring of the highest order.