Royal Albert Home: Fatoumata Diawara
Johnny James, Managing Editor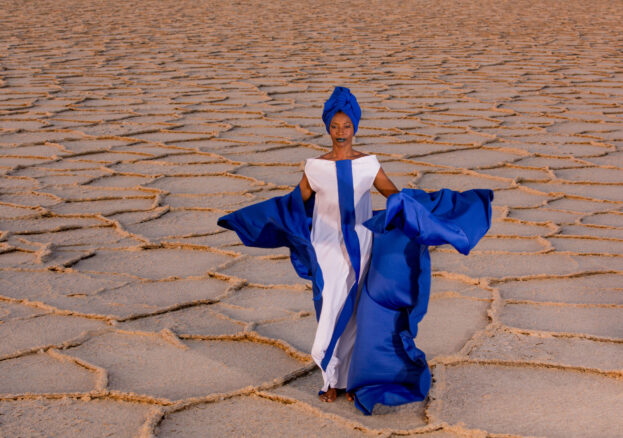 Standard-bearer of modern African music, Fatoumata Diawara will deliver an exclusive set from her home as part of the Royal Albert Home sessions.
For the last few months, Royal Albert Hall has played host to near-daily virtual gigs, featuring an eclectic array of big-name artists. The likes of Imogen Heap, Jesca Hoop and Rufus Wainwright have beamed stripped-back performances from their homes to ours, in an effort to raise funds for the iconic London venue.
Performing next is Fatoumata Diawara, whose 2011 debut album Fatou made the Malian singer and guitarist the most talked about new African artist on the planet. Its gorgeous fusion of Afropop, funk and blues styles led to collaborations with Bobby Womack and Herbie Hancock, a prime time slot at Glastonbury, and a tour with Cuban pianist Roberto Fonseca.
Fatoumata's long-awaited follow-up record, Fenfo, was even more highly regarded, winning a Grammy Award nomination for Best World Music Album in 2018. Largely sung in the Malian Wassoulou language, it covers universal subjects like respect, humility, love, migration and family, and ranges from funk-indebted dance to desert blues.
Fatoumata's recorded output is exceptionally good, but she's also one of those artists whose music yearns for live performance. It's rare to hear her deliver a stripped-back set, and we can't wait to hear the new arrangements that she'll bring to Royal Albert Home.