Roundabout at Grasmere Village Green
Kristy Stott, Theatre Editor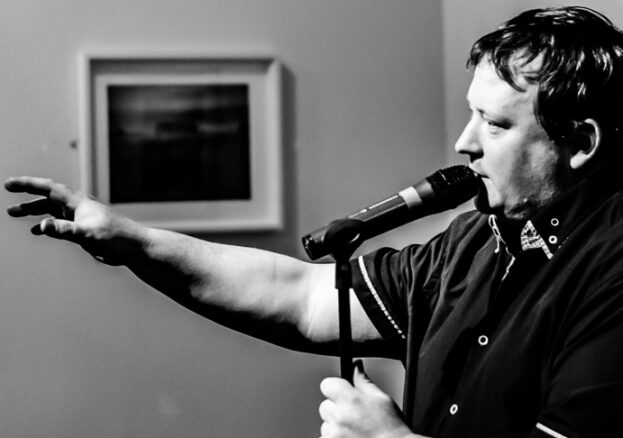 The Paines Plough Roundabout is a vivid and immediate pop-up theatre – the UK's first ever fully accessible and portable plug-and-play theatre. The spaceship-esque amphitheatre can be transported and assembled in each new place it visits using only an Allen key. If you've never been in the Roundabout – please read on – there's a truly magical performance for everyone inside this unique space.
Paines Plough launched Roundabout in 2014 and every autumn the award-winning in-the-round auditorium tours the UK with the very best of new writing, aiming to reach places and communities that would not normally have access to new plays.
The event is being organised by Kendal's Brewery Arts Centre which has hosted Roundabout in Kendal and Grasmere since 2015 and this year the Roundabout will visit the Grasmere Village Green. Pitching its tent on Moss Parrock, the village will play home to three world premieres, written by three of the most distinctive and entertaining new voices in British theatre: Georgia Christou, Simon Longman and Vinay Patel.
Simon Longman's Island Town is a bittersweet story about friendship, hope and dreams of escaping a dead end town; Sticks and Stones is written by the BAFTA nominated Vinay Patel and is an incisive satire on the modern condition and finding the right word; suitable for space cadets aged five and up, Georgia Christou's How To Spot An Alien is a rip-roaring space odyssey, full of friendship, fun and flying saucers.
Roundabout, which takes place on the village green opposite Heaton Cooper Studio in Grasmere, also brings music, mirth and spoken word to Cumbria this year. Join Britain's funniest housewife, in Barbara Nice Does Grasmere, for a ramble around Grasmere before a stand-up show in the theatre. With performances from poet Fat Roland,  alternative folk band Whiskey Moonface and comedian Justin Moorhouse, Roundabout offers a fantastic cultural experience in picturesque Grasmere.