Rosemarie Castoro: Carving Space at Mostyn
Maja Lorkowska, Exhibitions Editor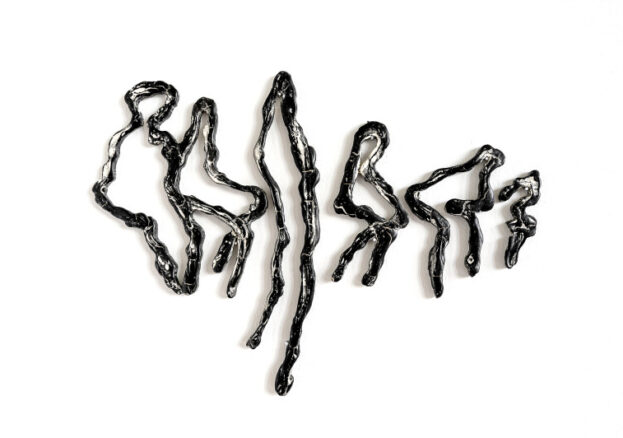 Llandudno's Mostyn gallery welcomes the work of American artist Rosemarie Castoro in a brand new show Carving Space. Excitingly, alongside the artist's first UK institutional exhibition, the gallery has also restaged a large scale outdoor display on Llandudno beach.
Castoro formulated her oeuvre in the context of Minimalist and Conceptual art in 1960s New York. One of the most formative experiences to influence the artist's work was her involvement in the New Dance Group She appeared in several performances and worked with famous Minimalist choreographer Yvonne Rainer. Her time as a dancer influenced her awareness of space and recognisable emphasis on movement. This is most perceptible in her fluid sculptural forms and the Polaroids she took with a backdrop of her own work in the studio. The Polaroids in particular reveal Castoro's fascination with the body in space and its interaction with the surrounding environment. The title of the show comes from her famed quote: "Do all my problems centre around space? At one time – time was my problem. Now, space. I want to carve space. I am carving space."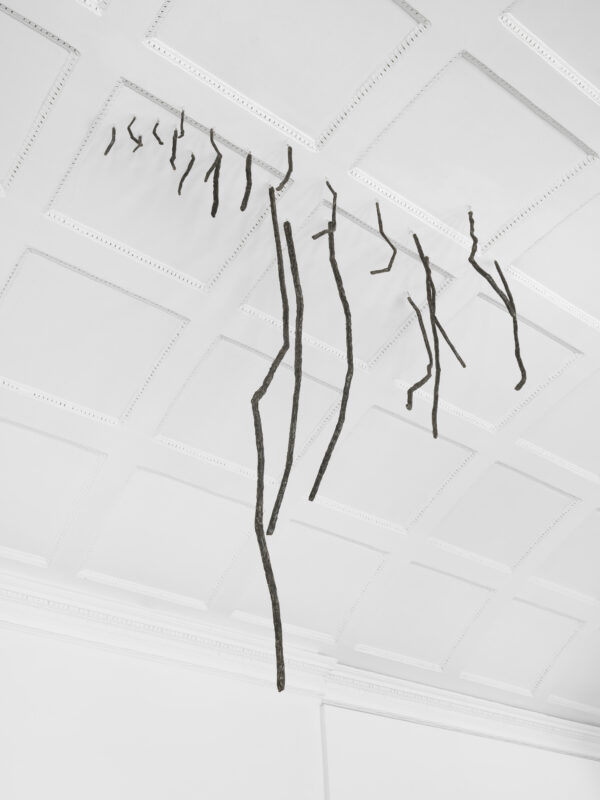 The self-proclaimed "paintersculptor" artist's display in the gallery consists of painting, works on paper, wall relief work and sculptural, floor-based pieces as well as concrete poetry and archival material. While her earlier work focused on colour and composition, she later abandoned experiments with colour in favour of new influences from Street Works and Concrete Poetry to Post-Minimal sculpture.
The second, outdoor part of the display on the beach presents the piece Trap A Zoid, originally created in 1978 and shown only once before. Trap A Zoid consists of cylindrical logs arranged in the form of an asymmetrical shape described as  "an obstacle course for a dancer". North Wales trees have been used to reflect the local context of this iteration.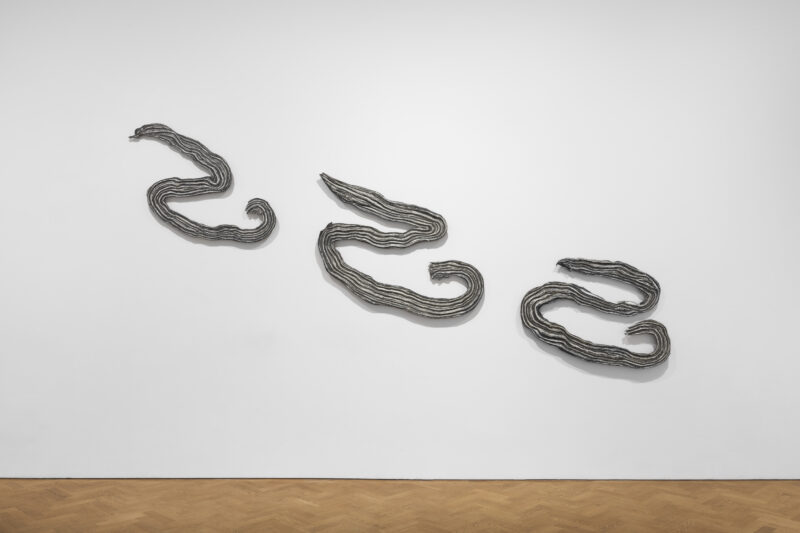 Interpretations of Castoro's work often refer to her empowered female identity with which she imbued all of her work, whether she was experimenting with Minimalism, Conceptualism or new forms of sculpture. Her forms are charged with sensuality and eroticism, palpable in her well-considered compositions. 
Rosemarie Castoro: Carving Space will be accompanied by a programme of bilingual events and talks celebrating and discussing the artist's practice, raising the profile and public awareness of her work and celebrating sculpture as a whole.