Rival Consoles at The White Hotel
Johnny James, Managing Editor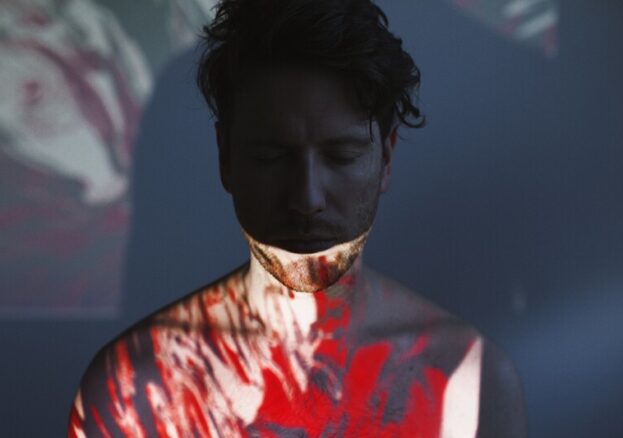 Leftfield electronica artist Rival Consoles, cornerstone of London label Erased Tapes, is bringing his new album Now Is to The White Hotel.
Now 15 years into a critically acclaimed career, London-based producer Ryan Lee West – better known as Rival Consoles – caught his big break with 2018's Persona, which pitted analogue synths against warped acoustic instruments to create some of the most emotionally evocative electronica around. Things turned more conceptual for his next two full-lengths. 2020's ambient-leaning Articulation was conceived via drawings and sketches, while the vast, eerie landscapes of 2021's Overflow depicted the age of data and algorithms.
Moving on from the more conceptual ideas and producing an album that simply hits, West nonetheless continues to evolve through Now Is, which draws from much experimentation in minimalist songwriting and, occasionally, classical music structures. "There are some pieces that are influenced quite strongly by the isolation and anxiety of these times", says West. "There are also pieces which are more optimistic and vibrant, which I think is a consistent attitude of my records, as I want art to express many aspects of life."
From the bright and bouncy 'Beginnings' and motorik beats of 'World Turns', to the isolation of 'Frontiers', influenced by the barren landscapes of Iceland, Rival Consoles' eighth studio album subtly morphs and evolves. A sense of euphoria is reached with the pulsating title track which bursts into colour like the appearance of the summer sun, while 'Echoes' is a vivid exploration of rhythm and sound for summer nights.
A highlight of the album, 'Running' is a piece of music West had been trying to create for many years. Following a structure common to classical music – theme and variations – the deceptively simple composition centres around a glistening synth hook that subtly morphs and bends throughout, amid a skittering thump and motoric pulse. Warm and organic sounding, it's consistent with West's longstanding aim to create electronic music that captures a sense of songwriting behind the machines.
The record is West's most colourful and euphoric work in years, and it will no doubt make for a great live show at The White Hotel, where support comes from Manchester producer Tom Sharkett (also in W. H. Lung) with softlizard on vocals.