Richard Wincer: Shelter at Touchstones Rochdale
Creative Tourist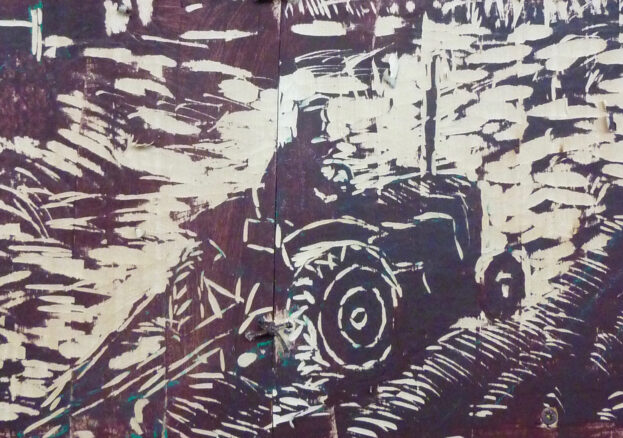 Todmorden-based artist Richard Wincer prepares to present 'Shelter' – an ambitious new sculptural installation at Touchstones Rochdale.
Drawing on his interest in 'Wild West' cabins and the occupation of new frontiers, and responding to the present-day plight of many people who have been forced to leave or lost their home, this site-specific work assumes the form of a makeshift dwelling constructed entirely from wooden canvas stretchers and panels.
The imagery on and within Wincer's sculpture has been informed by the diverse collections held by Touchstones, with the personal experiences and creativity of the people attending a EDEN Court Cafe Project at the old Rochdale Magistrates' Court run by Rochdale Community Partnership.