Reasons to be Cheerful at Everyman Theatre
Andrew Anderson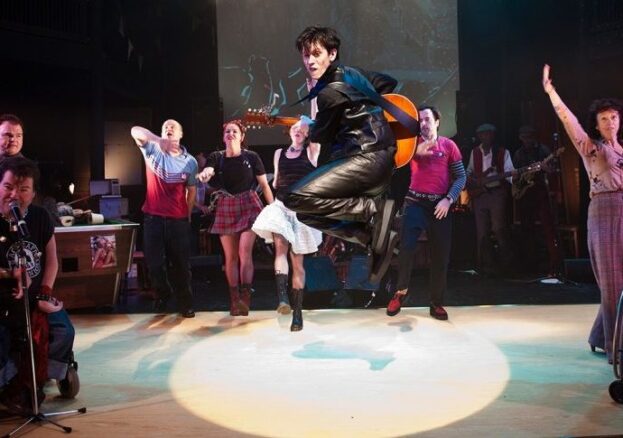 Ian Dury was ahead of his time. Not only did his spoken-word style pre-empt and provoke many artists – both musical and poetical – who were yet to come, but the fact that he was a disabled frontman in a rock band was revolutionary. Alongside his band The Blockheads he was a regular feature at the top of the singles charts, and a regular face on Top of the Pops.
However, while he pushed the cause of disabled people with songs like Spasticus Autisticus, he wasn't always the nicest man to be around. He might have been different to other rock stars in that he was disabled, but in terms of drink and drugs he was pretty much the same: an over the top, out of control train wreck.
In Reasons to be Cheerful we get both sides of Dury; the angel and the demon. It's a great story, with downfall and redemption, plus brilliant songs like Sex and Drugs and Rock and Roll, Hit Me with your Rhythm Stick and of course Reasons to be Cheerful. More than a jukebox musical, this is a quality piece of theatre well worth seeing whether you're a fan of punk, a fan of the band or just interested in Dury's story.