Poppy Ackroyd at St Michael's
Johnny James, Managing Editor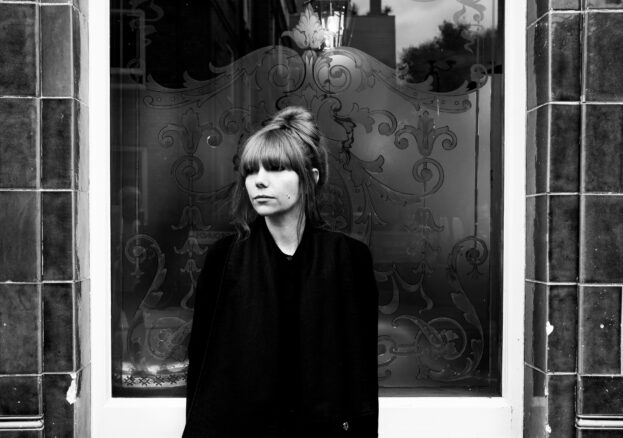 For fans of Nils Frahm, Ólafur Arnalds and Federico Albanese, Poppy Ackroyd's neo-classical music is as captivating as any of the artists' recklessly namedropped thus far. Characterised by its poignancy, elegance and drama, her most recent – and best – album, Resolve, has been met with a wealth of praise from critics. Having performed the album at the Anthony Burgess Foundation in mid 2018, Poppy returns to Manchester in February, when she'll play at the newly re-opened St Michael's.
A classically-trained pianist and violinist, Poppy makes most of her music by multi-tracking these instruments and then manipulating the recordings. As well as playing the piano in the 'traditional' way she uses extended techniques in order to create percussive parts for her compositions. This experimentation started with her debut album, Escapement (2012), in which the London-based artist utilised drumsticks and plectrums in order to get unique tones and timbres out of the piano. She then tweaked these recordings in a DAW and layered them with her more melodic parts.
This experimentation continued into 2014's Feathers, in which Poppy expanded her instrumental arsenal to include other keyboard and string instruments. Then it was 2017's Sketches, a mini solo piano album released on Bjork's label One Little Indian. This record – which is a good place to start if you've not listened to Poppy's music before – is filled with eight achingly beautiful piano tracks in which the pianist's nuanced and delicate playing shines brightly. The standout track is 'Time' – an emotionally draining (in the best way) track that ripples from quiet contemplation to ecstasy and back again.
After the rawness of Sketches, Poppy decided it was time to return to the more complex style that she laid out in Feathers – and, importantly, to develop it. Entirely self-produced, Resolve is by far her most ambitious and progressive work to date. Although a keen collaborator when working in film, dance, physical theatre and radio (which she's done much of), Poppy had never before invited guest instrumentalists to play on her solo work. With Resolve, though, this changed. Manu Delago plays hang, Mike Lesirge is on flute and clarinets and Jo Quail plays cello.
The excellent musicianship that these players bring to the record is wonderful, however the real genius lies in the way that Poppy utilises the recordings.
"I asked them to explore the instrument and to create as many weird and wonderful sounds as they could. I then spent hours sifting through the recordings and choosing sounds and short percussive ideas that I could rearrange and build the track from."
A good example of this process, 'The Calm Before' is a subtle and nuanced track built out of layers and layers of clarinet recordings, ingeniously arranged by Poppy and combined with glacial piano arpeggios. She also adds an entrancing layer of percussion built entirely out of the clicking of clarinet keys. Similarly, 'Time', a new arrangement of the Feathers track linked above, is wonderfully hypnotic as a result of Poppy's application of your new favourite instrument: the hang. Whilst its lush thrums are obviously gorgeous, it's the instrument's lesser-utilised percussive side that really brings the magic here. Poppy stitches together splintered recordings of these percussive sounds, and creates what sounds like a tiny clockwork universe – fitting for a song called 'Time'.
Poppy's solo tracks in Evolve are equally captivating. The opener, 'Paper', is a groove-focussed, optimistic track whose ever-revolving gears are driven by the pianist's knocking, tapping and scraping of the instrument's innards. On the melodic side of this track, the piano hook (which has been nagging me for days now) reminds us of the incredible lyricism with which Poppy writes. And that's an important point, because even though she has a clear talent for arrangement/production, it would prove fairly useless had she not also been blessed with a remarkable gift for melody. The following track, 'Light', features more dramatic piano, but more interestingly, some incredibly cinematic violin parts. As these trilling melodies develop, they twirl themselves around Poppy's piano in thrillingly dramatic fashion. It creates a sonic world that lures you in and refuses to let go.
In truth, you could apply that last statement to the whole of Resolve. It really is an enchanting album, and one that should be (but perhaps isn't) held in the same regard as those of the big boys mentioned at the beginning of this article. Besides purchasing the records, a great way of supporting Poppy's amazing music is by getting yourself to St Michael's on the 14 February. But don't be mistaken – this will be far from a selfless act. Her last show in Manchester held the room in stunned silence throughout (rare for a Manchester crowd!), interrupted only by blistering applause. The next show, we assume, will be equally amazing.