parler femme – a Tala Lee-Turton Production at Elsecar Heritage Centre
Johnny James, Managing Editor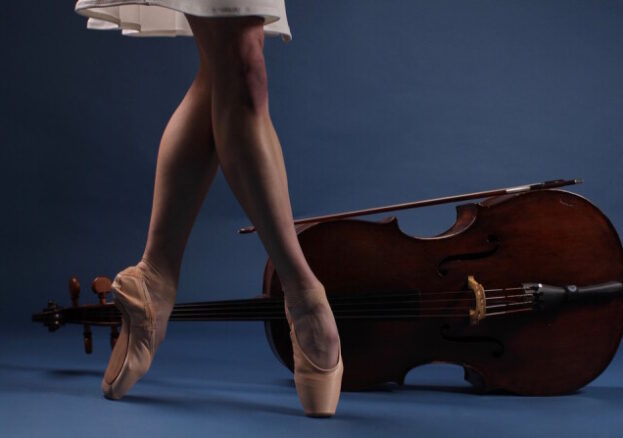 Bringing together live dance, music and film, Elsecar Heritage Centre hosts the latest production from the Barnsley-born, internationally celebrated Tala Lee-Turton.
A graduate of Russia's revered Bolshoi Ballet Academy, Tala Lee-Turton has worked with everyone from the English National Ballet to the Astrakhan State Theatre of Opera and Ballet, winning plaudits around the world as a gifted dancer. In 2020, she founded Tala Lee-Turton Productions, and began producing innovative, female-led works, collaborating with diverse, multi-disciplinary and empowered creatives.
This performance of parler femme is a first for both Tala and Elsecar Heritage Centre. Never has the stunning setting of Elsecar's Ironworks played host to a professional dance production, and never has Tala performed with her production company in her hometown.
True to form, parler femme is a dance-based triple bill celebrating innovative and inspiring stories about women. Through three acts, audiences will experience a compilation of award-winning short dance films, a duet between a ballet dancer and musician, and a contemporary ballet.
Act 1 tells the stories of different lived experiences from female filmmakers, including one of Tala's own award-winning films. Set in Barnsley, Chinese Laundry tells the story of a British Chinese immigrant experience of trying to fit in. It was awarded Gold at Sheffield Adventure Film Festival and topped the Activism category in the French Riviera Film Festival.
Act II marks the premiere of multi-layered dance and music duet, Here Lies, a magical realist tale about two estranged sisters reconnecting after the death of their Grandmother. Act III is audience favourite, No Time Like The Present, with a cast of five dancers performing to a synth-pop score, exploring power and femininity.
Tala Lee-Turton said: "I'm honoured to be performing parler femme at Elsecar Heritage Centre in my home town of Barnsley. This production is very personal to me so it's very special to be performing it in Barnsley. It has taken three years to create, bringing together the magic of live dance, screen-based storytelling, and immersive technology to tell a rich and varied array of stories by women."
Cllr Robert Frost, Cabinet Spokesperson for Regeneration and Culture, said: "It's such a proud moment for us to have Tala perform in Barnsley. She is an inspiration, and it shows how far talent and dedication can take you.  After performing around the globe, she is returning to her hometown with an incredible performance that we hope will encourage a new generation of dancers to aim for the stars.  To have such an immersive experience take place in the historic setting of Elsecar will be a real treat."
Tickets are £12 per person and are available to buy via the Book Now button below.