Paint Your Own Sexy Santa at Ducie Street Warehouse
Carmel Smickersgill, Tours & Activities Editor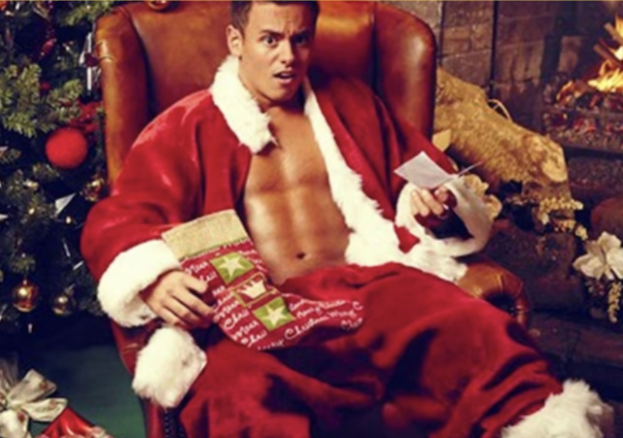 Ducie Street Warehouse has a plethora of Christmas themed shenanigans programmed for the next few weeks. One of the highlights of these festivities has to be their chilled out, creative paint your own sexy santa workshop with Cork and Canvas. Unwind, let go of the festive frenzy and enjoy an evening of being guided through the process of creating your own piece of seductive and santa based visual art. 
No previous art experience is needed, if anything, the mix of levels in the room is what adds to the relaxed and social atmosphere. A resident artist will be on hand to give you hints and tips while you work as well as share techniques and processes that will have you creating a finished piece you can be proud of. At the end of the night you'll have a canvas portrait of a Christmas hottie ready to hang pride of place in your home and become the talk of every future dinner party. 
In the paint your own sexy Santa workshop you'll be provided with a canvas, brushes, paint, pallets and aprons, everything you need to really embrace your flow state. The paints you'll be using are acrylic based, these are really easy to work with and fast drying. Making it possible for all levels of artists to realise their bold ideas on the canvas. 
Cork and Canvas run several workshops throughout the year where everyone is welcome and encouraged to express themselves in paint, however that may look. The workshops started when Emily, one of the resident artists, quit her job as a teacher and started again from scratch. She set out with the goal to empower people of all abilities to express themselves through acrylic painting and provide a space for them to do that. 
If painting isn't your thing, check out the other festive themed events happening at Ducie Street Warehouse via their website where you'll find wreath making, disco brunch and more.